Improve margins by 10-15% through optimal workforce structure. DecisionBrain Workforce Optimizer leverages proprietary mathematical models to address strategic workforce capacity planning issues, such as: what is the ideal workforce size and shift configuration? What skillsets should employees have? Where should they be located? What workload should be self-delivered and what subcontracted?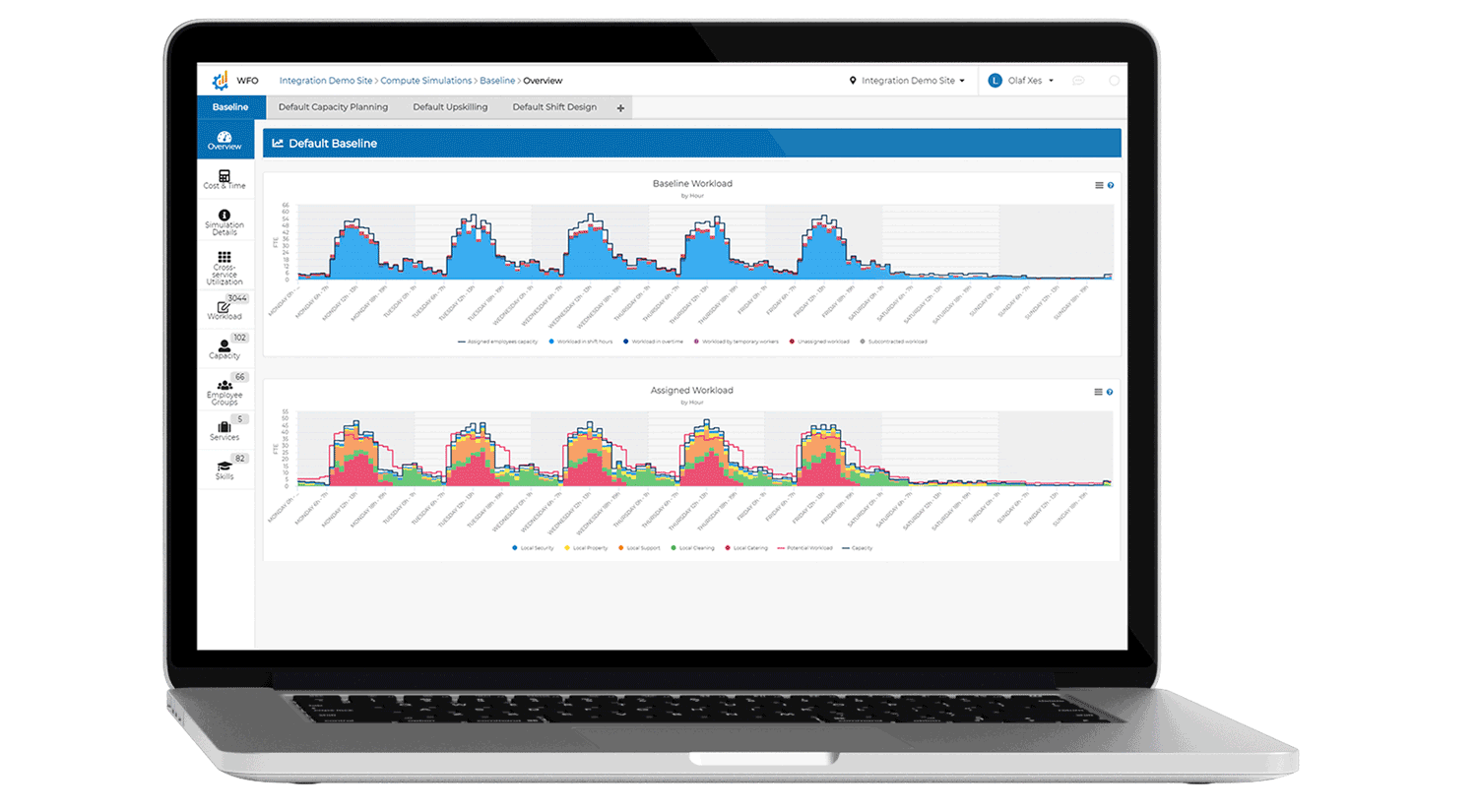 Our solution visualizes daily workload against employees' capacity by skill and team. By looking at a typical week of demand and capacity, supervisors are able to identify opportunities for improvements by either reallocating tasks or changing the type of resources allocated to teams.
The Complete Guide to Workforce Optimization PDF
How to use advanced planning and scheduling techniques to keep employees and customers happy while operating efficiently and profitably.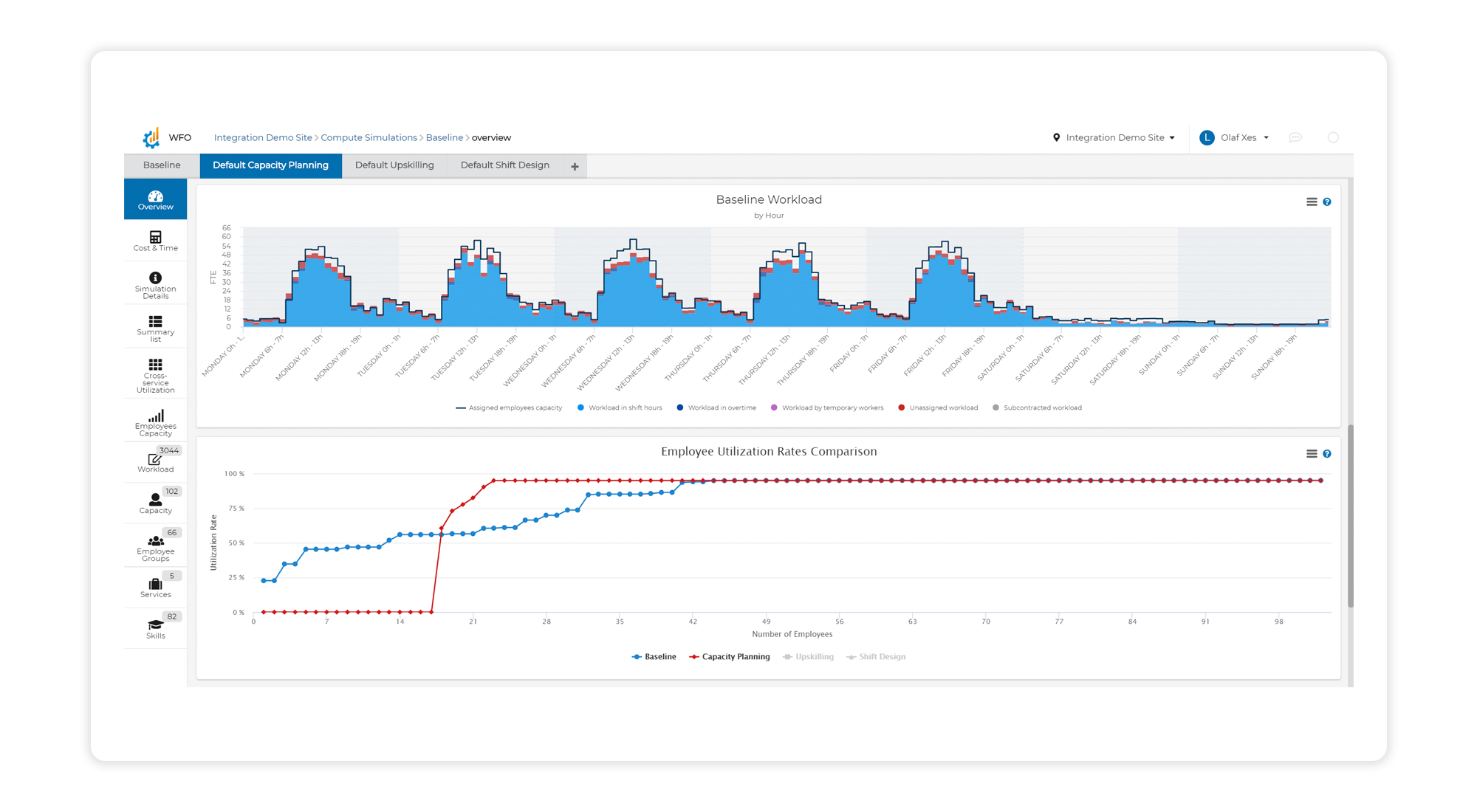 By applying advanced optimization techniques, our solution identifies the optimal workforce size necessary to deploy expected workload and proposes changes to the teams' structure. It also defines the ideal skillset and shift structure needed to improve productivity and identifies opportunities of internalizing currently subcontracted workload.
Applying mathematical optimization to improve productivity for a global leading facility management company.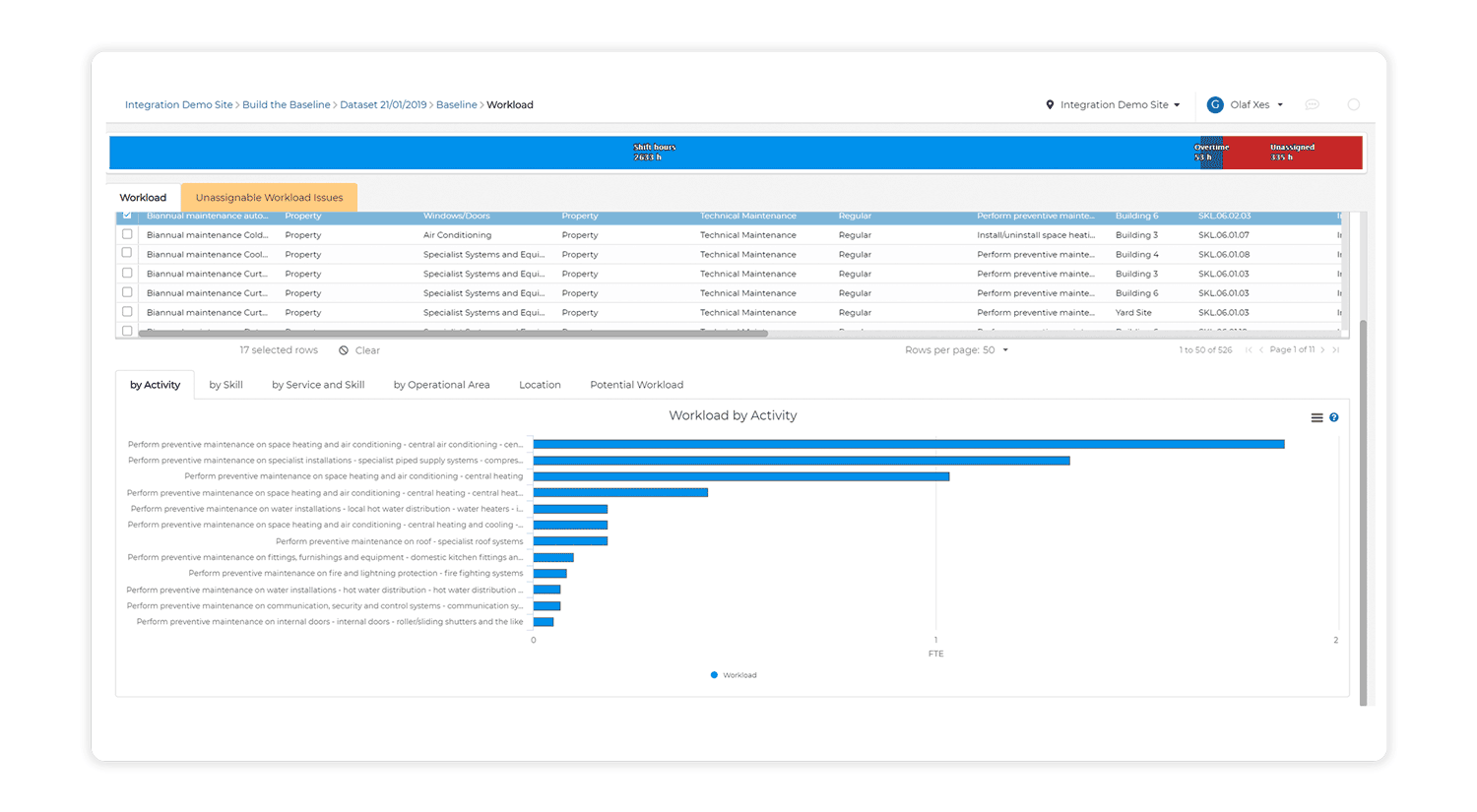 Benchmarking and best practice sharing is at the heart of any efficient organization. By embedding a taxonomy of skills, activities and job roles, our solution enforces standardization across sites and teams. It enables organizations to benchmark operations along different productivity and efficiency metrics and identify best performing teams.
Book a personal demo or speak with one of our product managers to learn more.