Facility Management & Maintenance Service Providers Optimization
Improving the efficiency of facility management scheduling and equipment maintenance optimization activities through intelligent planning and scheduling optimization of tasks and employees.
Facility Services Scheduling & Maintenance Optimization
Whether insourcing or outsourcing facilities management and maintenance work, organizations face more pressure than ever to reduce operating costs in the short term without sacrificing service quality or driving up replacement and restoration costs long term.

The shift to a data-driven approach to decision-making is among the most cost-effective ways to achieve massive efficiency gains while also achieving other corporate objectives - especially when the data is used for preventative and repetitive maintenance planning and maintenance optimization, workforce planning and scheduling and other facility services planning and scheduling.

For example, both planned and reactive service and maintenance plans can be built based on data signals that reflect expected work demand as well as employee and skillset availability. Operational plans and schedules are further improved by incorporating real-time signals from IoT devices and sensors (eg showing that the oven has been used 865 times since the last service or that the outside air temperature over the past week has averaged a high of 91/33 degrees F/C, which could accelerate the need for HVAC service).

DecisionBrain provides powerful, custom-fit decision support software solutions that guide planners in making the best planning and scheduling decisions on strategic, tactical, or operational time horizons.

Download our Complete Guide to Workforce Optimization where we talk about how to use advanced planning and scheduling techniques to keep employees and customers happy while operating efficiently and profitably.


Be assured that you're making the best use of your precious equipment and workforce, even while managing through change and uncertainty
Here are some ways that DecisionBrain is helping facilities managers:
- Maintenance Planning Optimization
Intelligently plan service activities over the next year so that service frequency targets are met. Improve efficiency by grouping or bundling services based on proximity and skillset requirements. Use advanced machine learning combined with historical data to predict future reactive service demand. Smooth workload over time to minimize the need for contractors or overtime.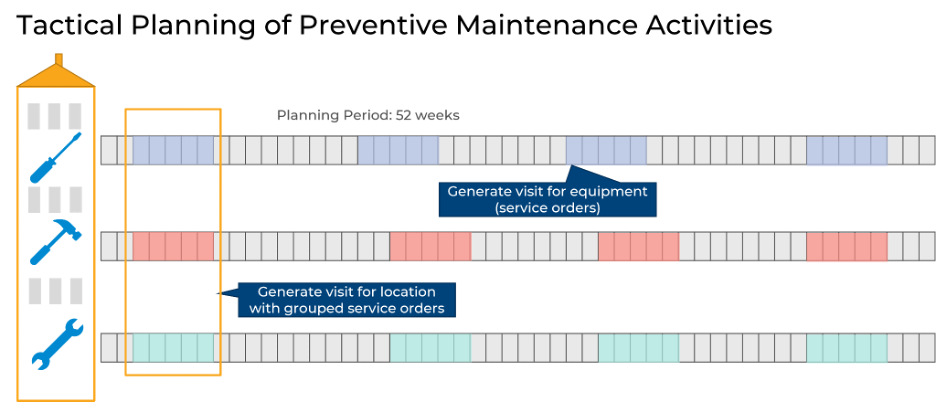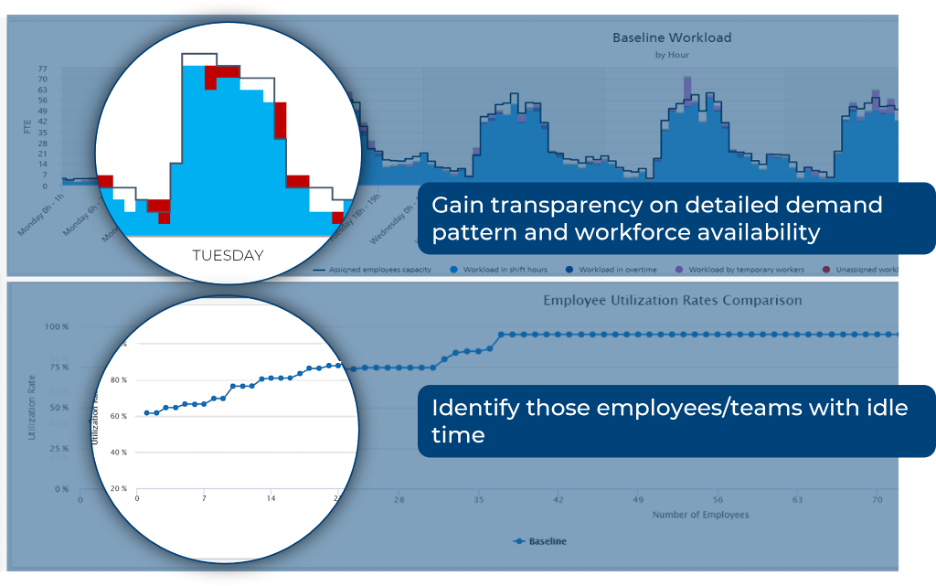 - Strategic and tactical workforce planning and optimization
Intelligently decide which teams or employee types should do what work, when and where. Satisfy demand at the least cost while respecting a variety of constraints and preferences, such as distributing the work smoothly over the planning period.
- Operational task assignment and scheduling of employees
Create optimal daily plans, schedules and routes based on the tactical plan combined with the latest activity history and sensor data. Re-plan in response to last-minute events, like high-priority repair tickets or employee absences. Efficiently interleave planned and reactive work, for example by opportunistically pulling forward upcoming planned work when it's more cost-effective.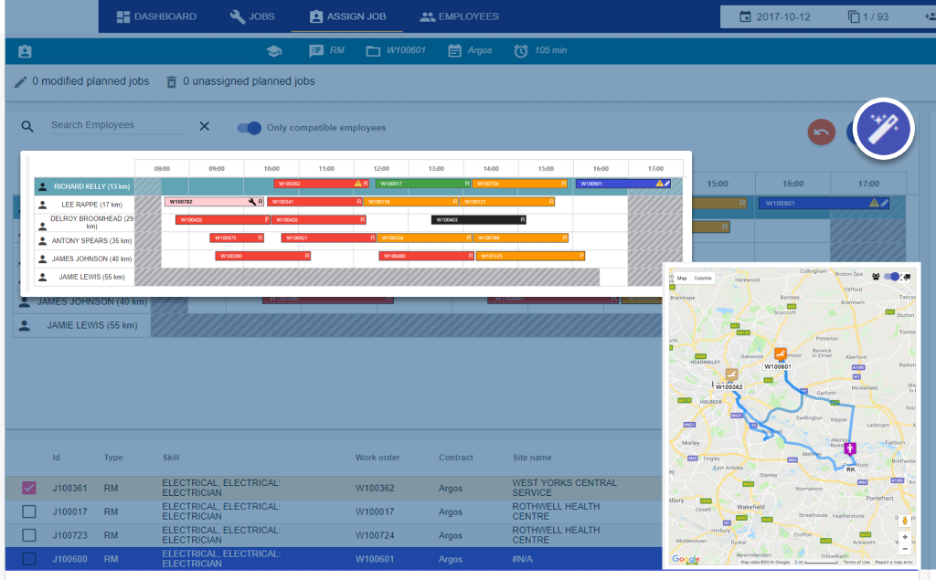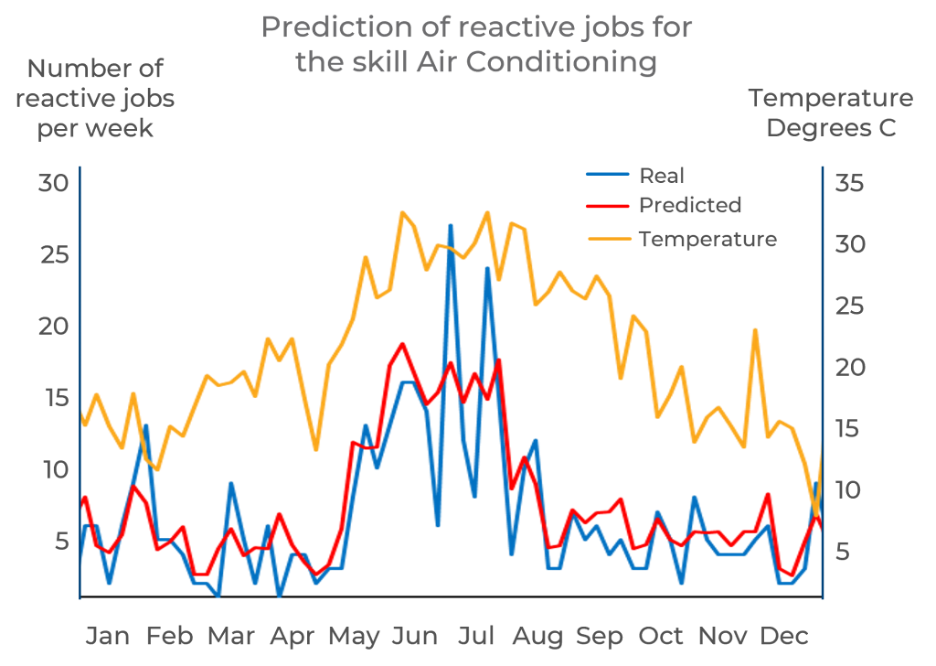 - Demand Prediction using Machine Learning (ML)
Create demand forecasts based on ML models built off of historical performance data and any other correlated signals, such as weather, sales data, etc.
The DecisionBrain Difference
Trust DecisionBrain to help you build a 100% fit decision support application to meet your unique planning and scheduling needs. DecisionBrain has over 400 person-years of experience delivering full end-to-end optimization-powered applications to a variety of industries, including several leading facilities management and equipment servicing firms.
By leveraging
DB Gene
, our low-code optimization development platform, we can usually deliver a 100% custom-fit solution in
3 to 7 months
with a
return on investment in under a year
. Our customers tell us this is a fraction of the time and cost quoted by packaged application vendors to customize those applications to their needs.
DecisionBrain software
uses advanced mathematical optimization technology to suggest plans and schedules that respect all of your objectives, preferences, and constraints or explain when it's not possible. Planners can explore the tradeoff of different scenarios in terms of KPIs.
Read more about
DB Gene
or
contact us
for a free needs analysis and a rough estimate of the level of effort for your project.
Customer Case Study: Integral & JLL
Integral UK Ltd is the leading Mechanical, Electrical, and Fabric property maintenance business in the UK, providing both Planned Preventative and Reactive Maintenance to over 1,600 clients in 60,000 locations. In 2016, Integral was acquired by JLL making it part of the larger JLL real estate management brand.

The challenge provided to DecisionBrain was how Integral could take its engineer field service distribution to higher productivity levels with optimization and dynamic scheduling tools. This video includes the solution and customer reviews of the tool.
The Complete Guide to Workforce Optimization
Written for business leaders looking to improve workforce planning and scheduling decisions with optimization, this guide gives you a systematic approach that allows you to achieve the perfect balance between profitability, customer satisfaction and employee satisfaction.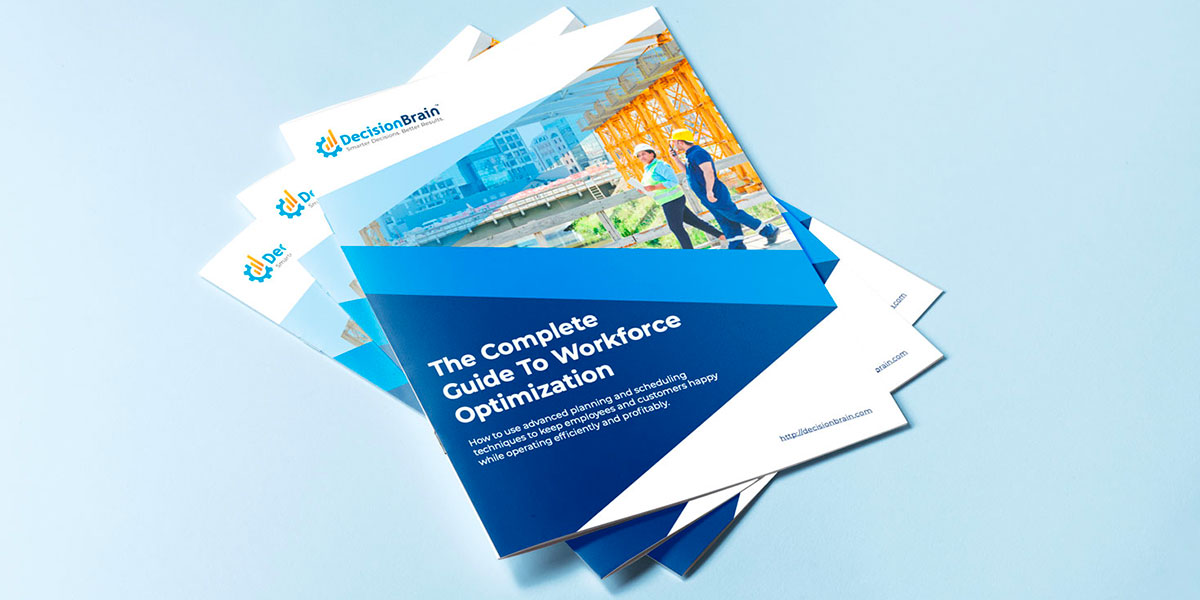 Dynamic Scheduler Demo Video
Dynamic Scheduler is a workforce solution designed to optimally schedule and dispatch jobs to mobile workers. Real-time optimization, leads to a significant reduction in travel and idle time. Increase technician productivity by up to 25% by optimizing, scheduling, and dispatching.
Book a personal demo or speak with one of our product managers to learn more.