Strategic Capacity Planning
Software that empowers resilient and adaptable strategic capacity planning.
Get the Most out of your Supply Chain with Dynamic Capacity Planning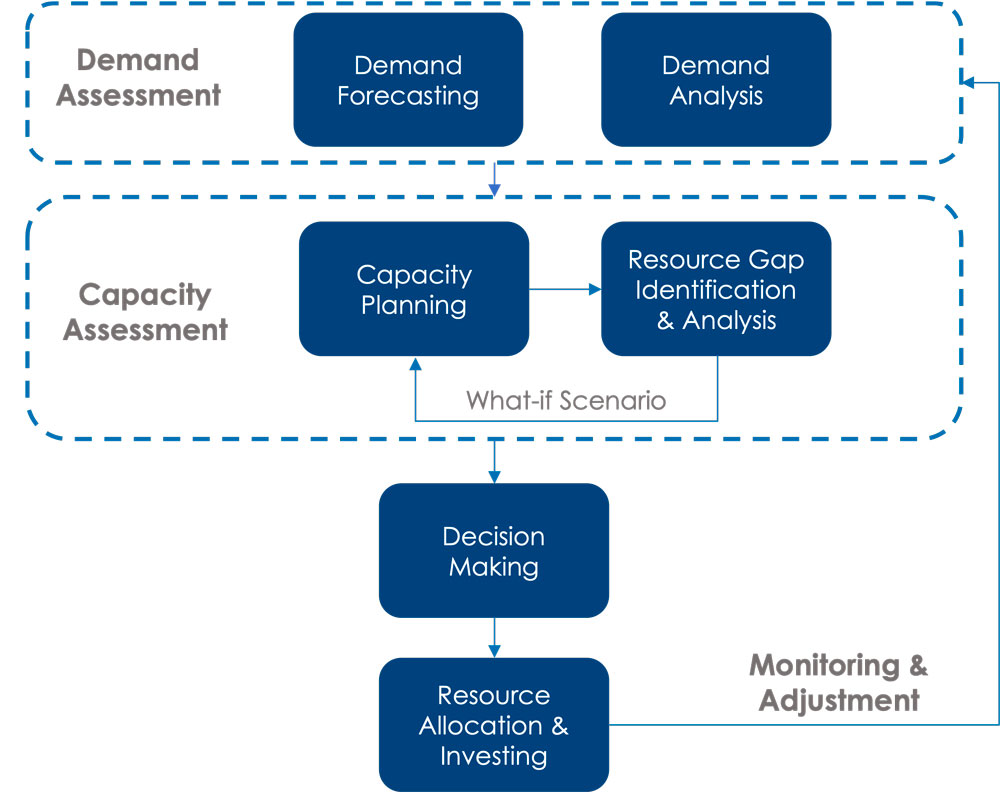 Ensuring you have the capacity to meet demand
Demand variability, business shifts, supply disruptions, complex product mixes – these and other factors can make it hard to understand your capacity requirements in the medium and long-term.

Capacity planning with DecisionBrain allows you to evaluate the overall capacity requirements of your supply chain, taking into account long-term demand forecasts, capacity constraints, and service level objectives.
Optimize Capacity Utilization
Assess the impact of facility expansions, infrastructure investments, product mix changes and outsourcing considerations on the capacity needs of the organization. Leverage advanced modeling and scenario analysis to explore different expansion strategies and their potential outcomes. Make informed decisions to optimize capacity utilization, enhance operational efficiency, and achieve your business objectives.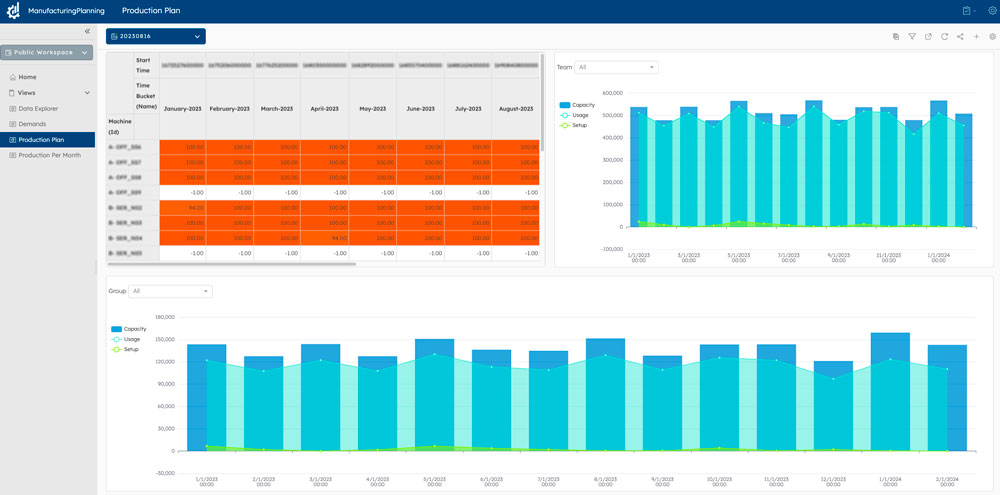 Trusted by Global Leaders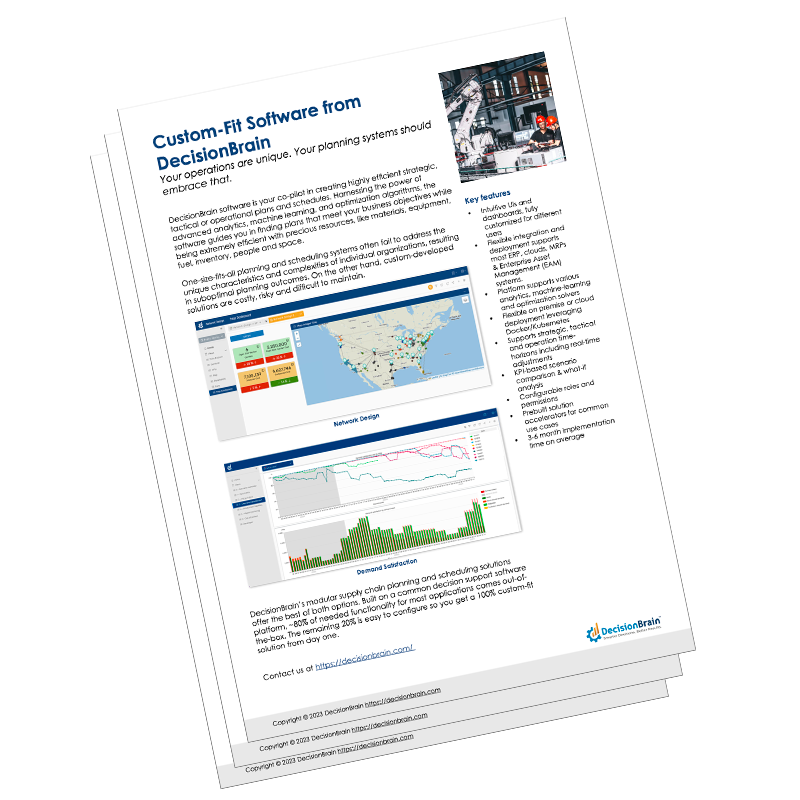 Supply Chain Optimization Solutions Brochure
Download our Supply Chain Planning Solution brochure to discover 8 use cases that will make your supply chain more resilient and adaptable.
Why Customer Choose DecisionBrain?

Tailored applications for your needs. Configurable modules evolve with you, with or without our assistance.

Modular platform, 80% ready functionality. 4-5 weeks to MVP, 3-6 months to full implementation.

Deep Optimization & Supply Chain Expertise
Tailored, cutting-edge solutions from seasoned experts.

With industry-low turnover, always engage with familiar, committed team members from start to finish.
Book a personal demo or speak with one of our product managers to learn more.