Supply & Inventory Planning
Software that empowers resilient and adaptable supply and inventory planning .
Optimize inventory levels to meet service levels & buffer against uncertainty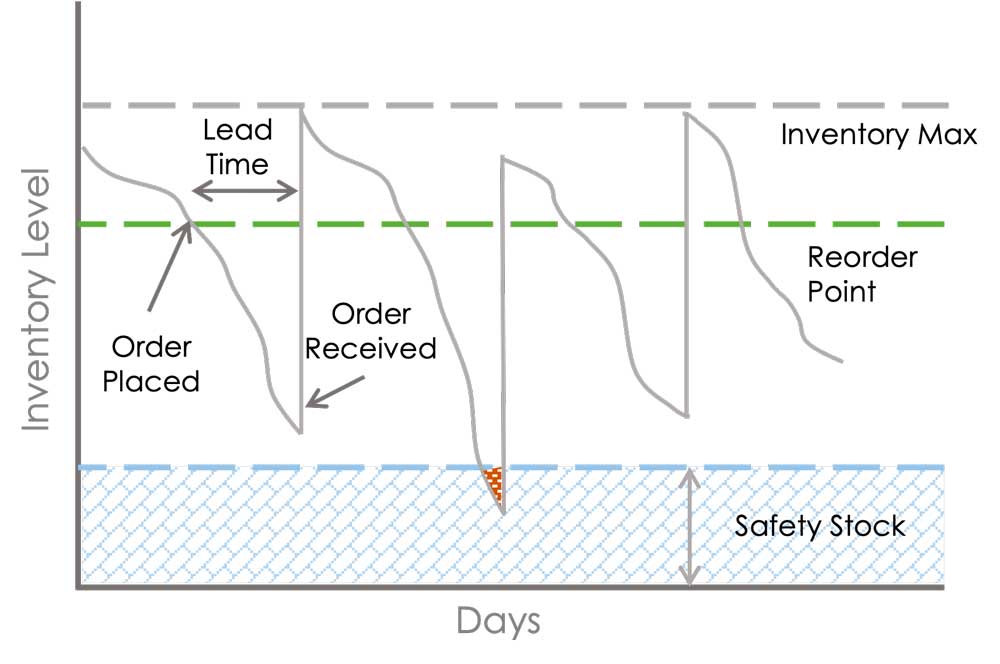 Set safety stock levels, define reorder points, and implement inventory replenishment strategies to avoid stockouts while minimizing excess inventory. Test different approaches through scenario comparison and see the impact on your key performance indicators (KPIs).

Leverage advanced machine learning and optimization technology to dynamically update the plan to tell you exactly how much inventory is needed at each location to meet your customer service levels, even amidst changing demand, customer commitments and supply reliability.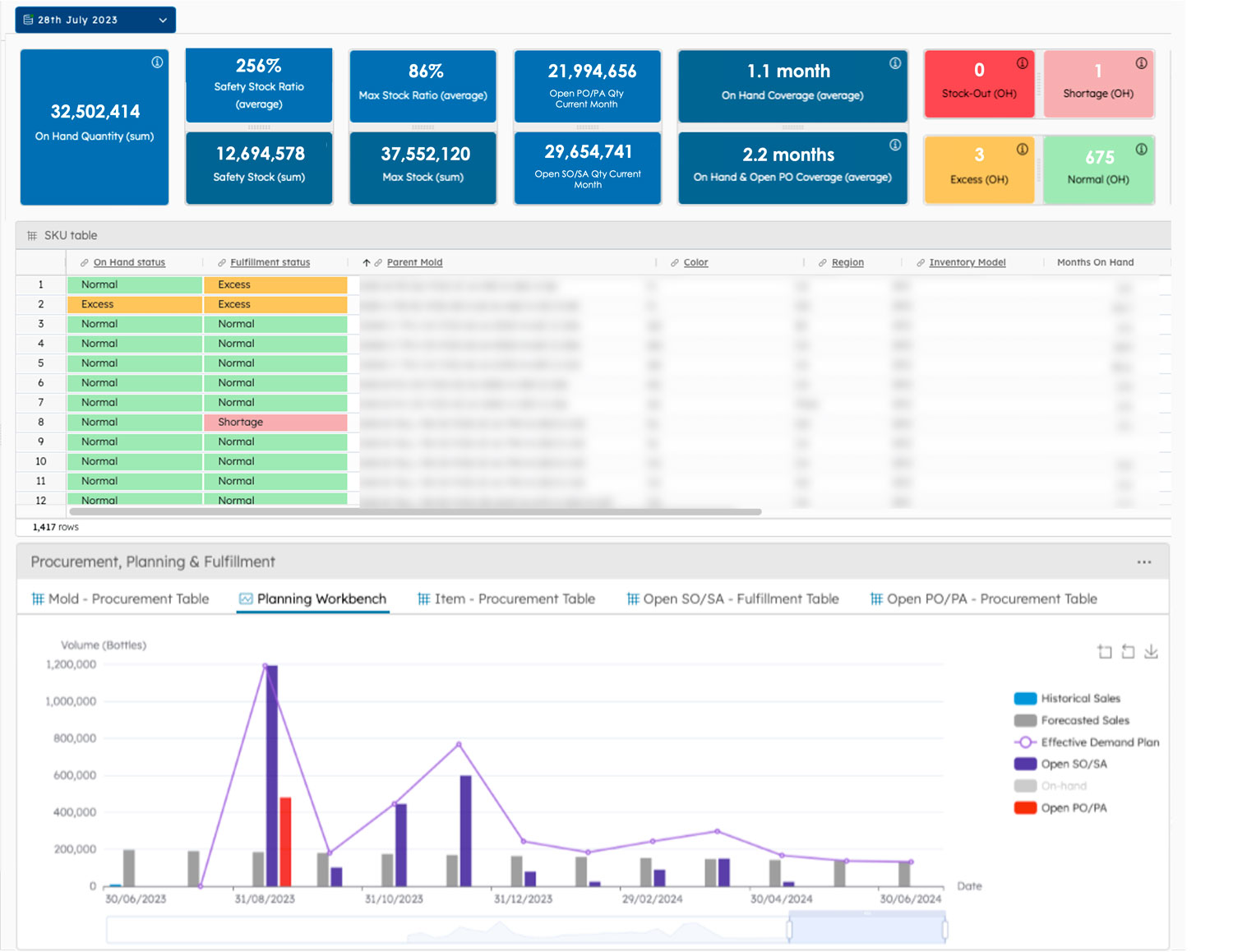 Trusted by Global Leaders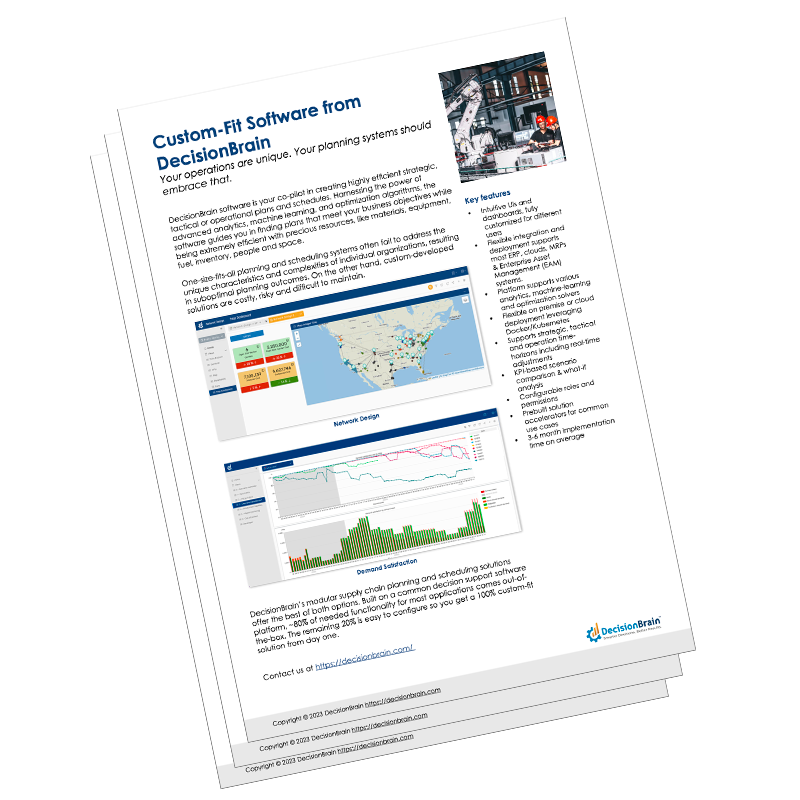 Supply Chain Optimization Solutions Brochure
Download our Supply Chain Planning Solution brochure to discover 8 use cases that will make your supply chain more resilient and adaptable.
Why Customer Choose DecisionBrain?

Tailored applications for your needs. Configurable modules evolve with you, with or without our assistance.

Modular platform, 80% ready functionality. 4-5 weeks to MVP, 3-6 months to full implementation.

Deep Optimization & Supply Chain Expertise
Tailored, cutting-edge solutions from seasoned experts.

With industry-low turnover, always engage with familiar, committed team members from start to finish.
Book a personal demo or speak with one of our product managers to learn more.