Create detailed schedules for executing production orders efficiently while maximizing service level.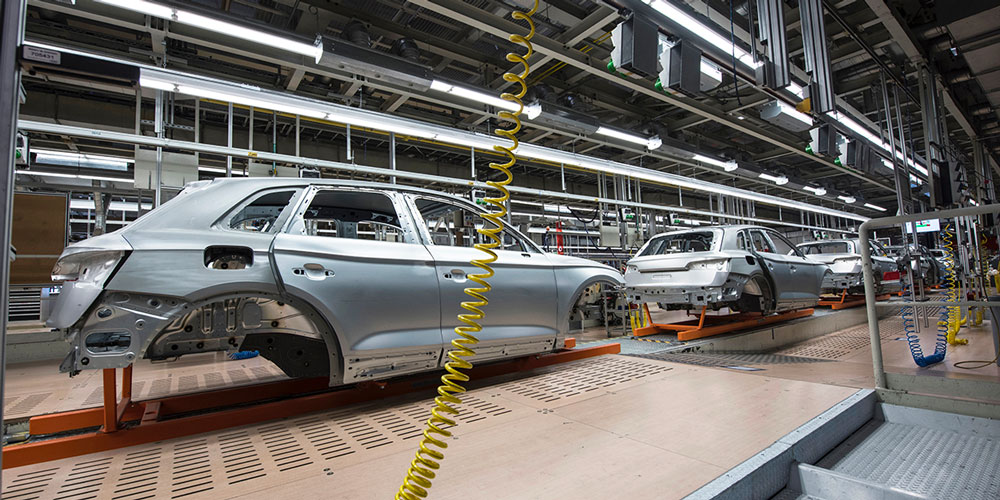 Manufacturers Face New Challenges in an Increasingly Complex World
Manufacturers today face more manufacturing complexity than ever before. This includes high demand variability, complex manufacturing processes, frequent product mix changes and tremendous pressures on performance management and cost control.

Few off-the-shelf production scheduling solutions meet the unique needs of most manufacturers, especially in batch and process industries.
For Complex Production Processes
Trust DecisionBrain to deliver custom-fit production scheduling solutions that leverage mathematical optimization to produce efficient schedules that meet service level, inventory and other objectives while considering complex constraints, such as:
Integrated intermediate and finished product scheduling
Shelf life and maturation times
Production and space constraints (warehouse, storage areas, tanks)
Complex changeovers (tools/molds, CIP, multi-level sequence dependent, …)
By-products
Resource networks
Min batch/run times
Inventory/days of coverage constraint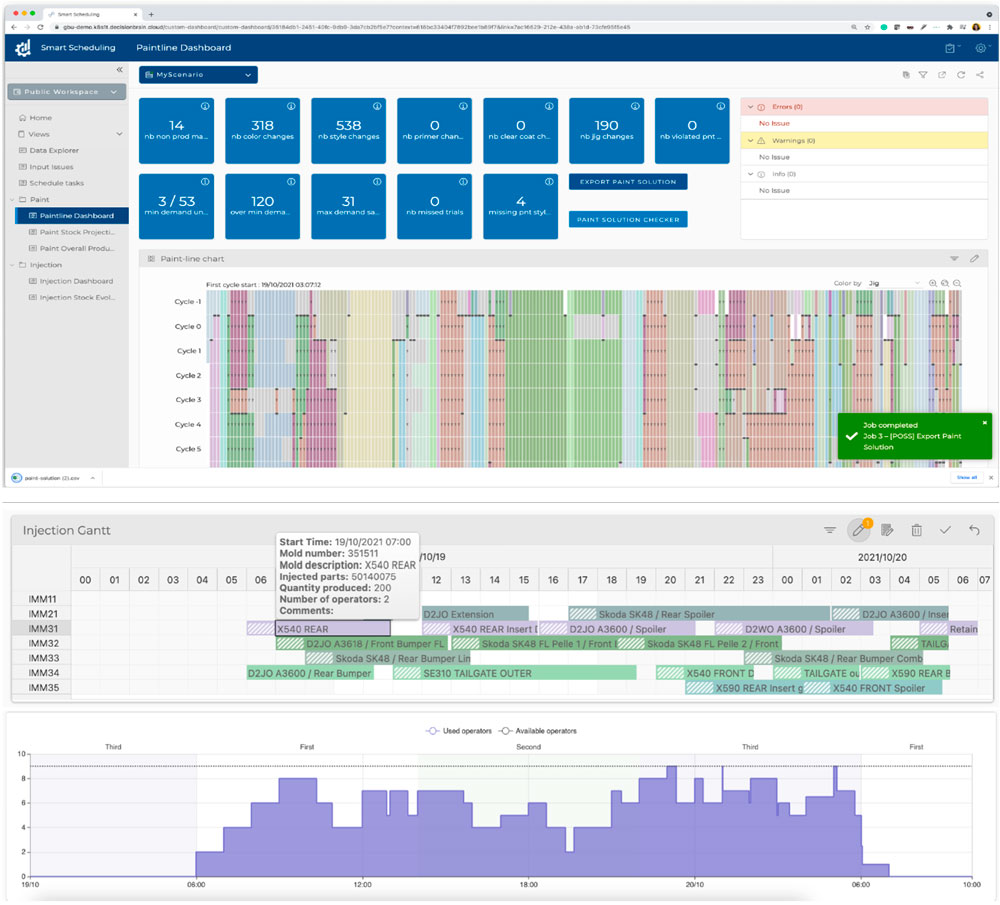 Production Planning & Scheduling: an Optimization Problem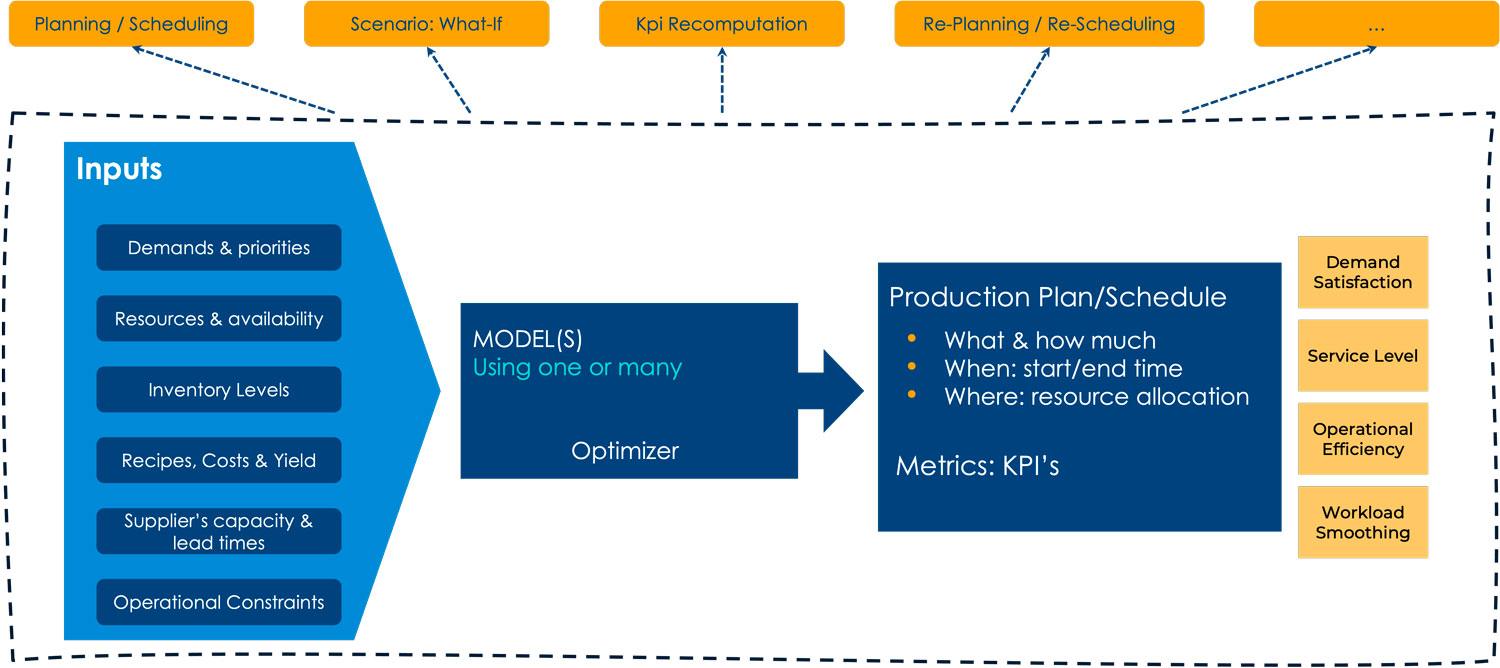 Trusted by Global Leaders

Advanced Manufacturing Planning & Detailed Scheduling Software Demo
Advanced Planning and Production Scheduling software system used by a packaging company for make-to-stock and make-to-order products. Resulted in reduced production costs, higher throughput, reduced waste and greater responsiveness to demand volatility or machine breakdowns.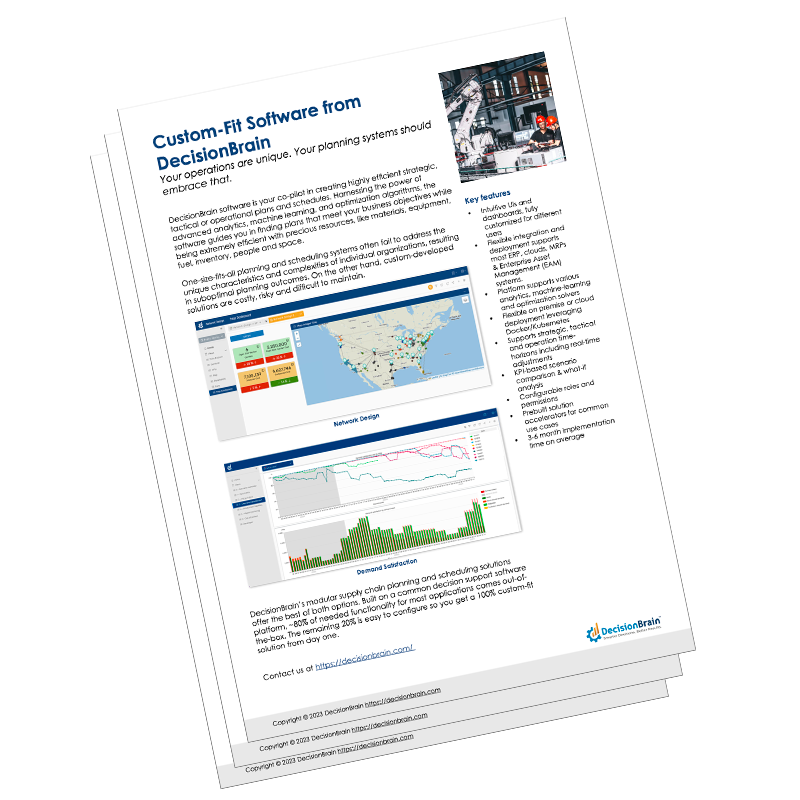 Supply Chain Optimization Solutions Brochure
Download our Supply Chain Planning Solution brochure to discover 8 use cases that will make your supply chain more resilient and adaptable.
Why Customer Choose DecisionBrain?

Tailored applications for your needs. Configurable modules evolve with you, with or without our assistance.

Modular platform, 80% ready functionality. 4-5 weeks to MVP, 3-6 months to full implementation.

Deep Optimization & Supply Chain Expertise
Tailored, cutting-edge solutions from seasoned experts.

With industry-low turnover, always engage with familiar, committed team members from start to finish.
Book a personal demo or speak with one of our product managers to learn more.