Workforce Design for Facility Services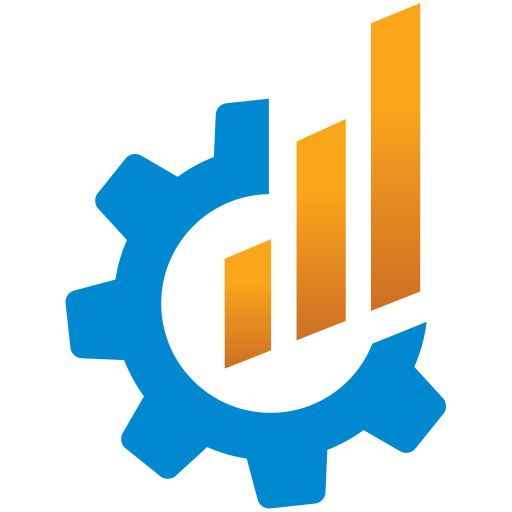 Industry
Facility Management
A global leading facility management company
A facility management company with headquarters in Copenhagen. It counts with a presence in over 65 countries, 500,000 employees and over 5,000 customer sites serviced. Its commitment to service excellence has set it apart as a global industry leader. In order to better leverage synergies across services and to strengthen its excellence leadership, the client was looking to adopt data-driven analytics technology to support designing the optimal workforce specific to each customer site.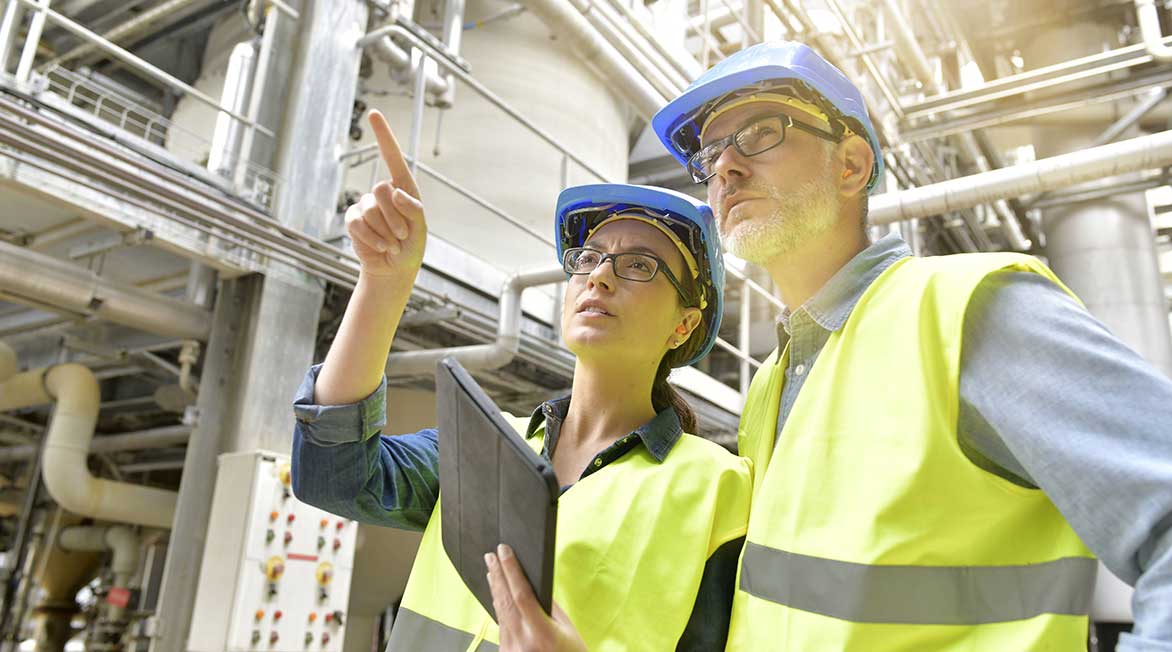 A Solution Built to Address Key Workforce Design Challenges
In industries that rely on a vast workforce to deliver services it is critical to ensure that SLAs are met and that workforce is highly productive. To achieve this, market leaders have embedded advanced analytics into their software. These solutions typically focus on short-term planning, but do not unlock potential improvements arising from optimal workforce design. By leveraging mathematical optimization techniques, DecisionBrain developed a solution that targets workforce design issues such as:
What is the right workforce size?
What skill sets should the employees have?
What is the ideal shift structure?
What cross-services synergies should be exploited?
What subcontracted workload can be internalized and how?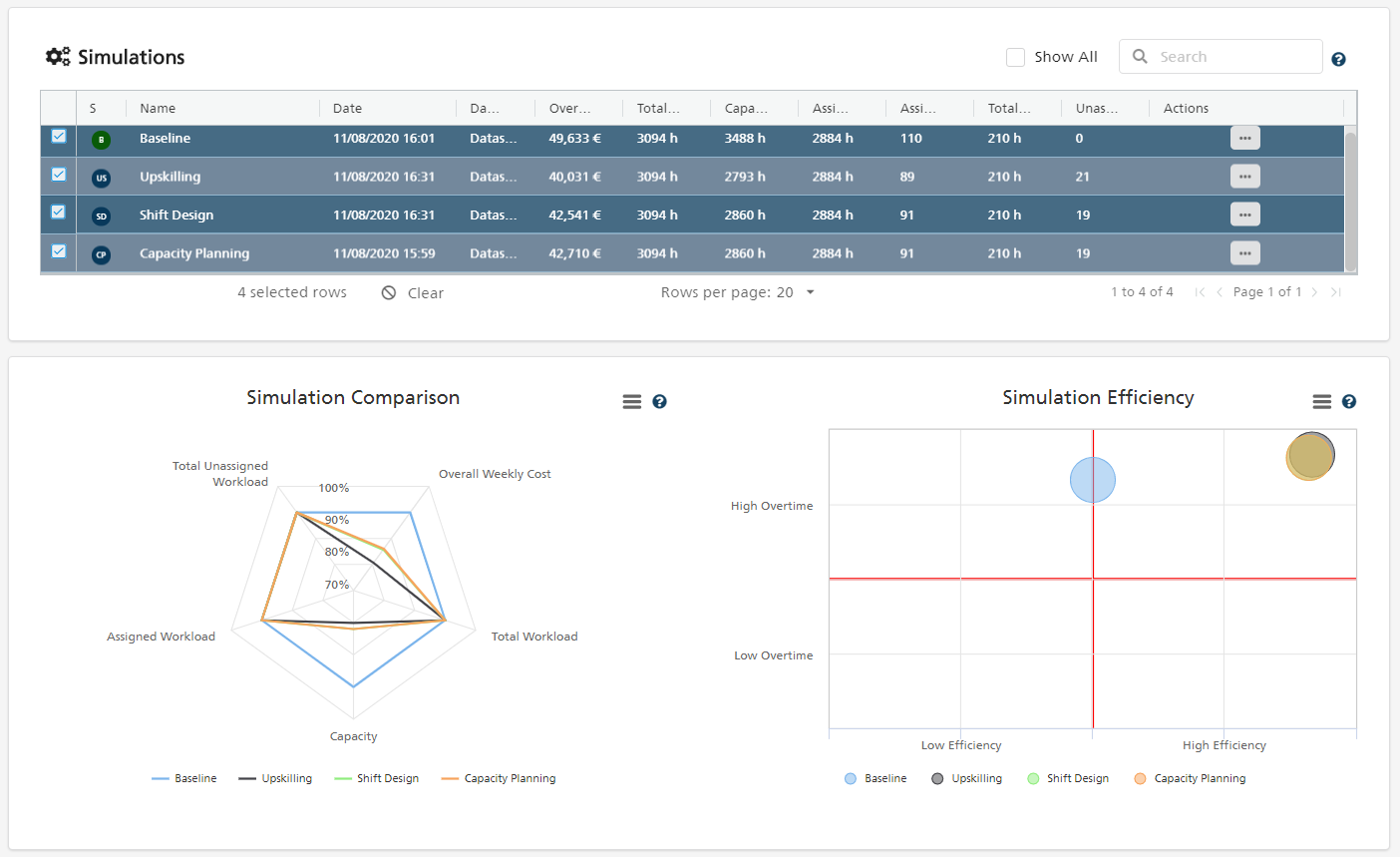 The solution is applied at a site level and delivers recommendations specific to each site. Best results are typically achieved for customers sites with over 50 employees and 3 or more delivered services.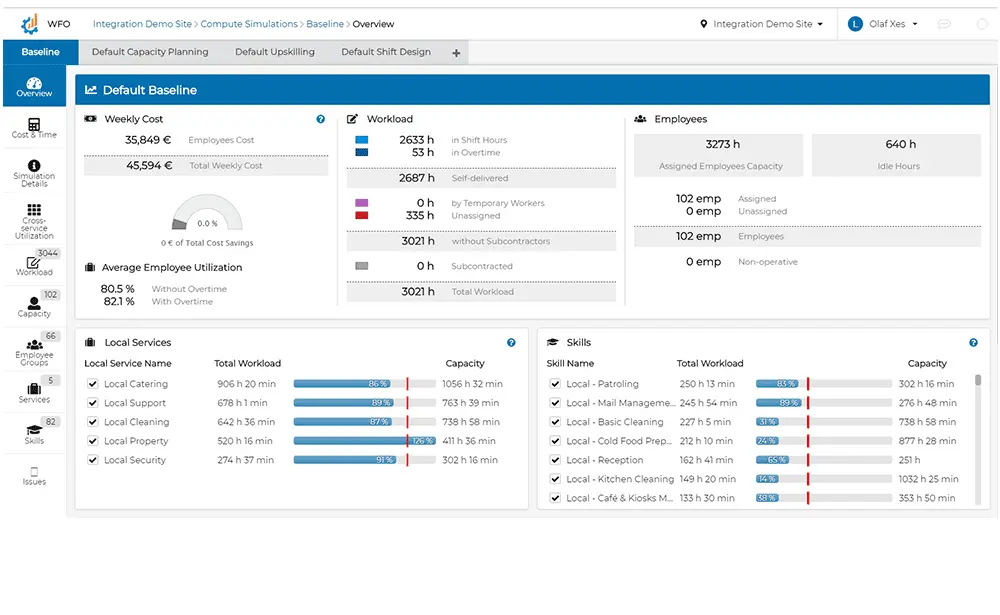 Workforce Optimization in Facility Management Dashboard
A structured approach scalable across all customer sites
The first step in the development of the solution was that of creating standardization and full transparency on workforce performance, both on the demand and on the capacity side. This was achieved by developing a specific taxonomy (services, skills, activities and job roles) and a detailed data model to represent the workload performed during a typical week.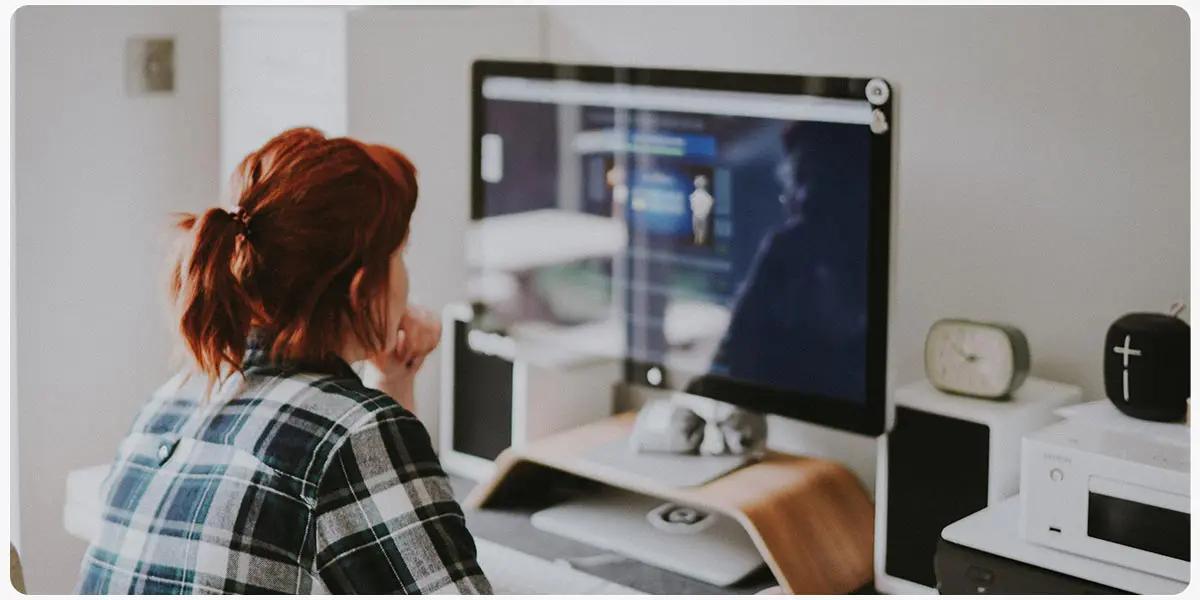 Simply by looking at a typical week of demand and capacity, often supervisors were able to identify opportunities for improvements by reallocating tasks or reassigning resources across teams.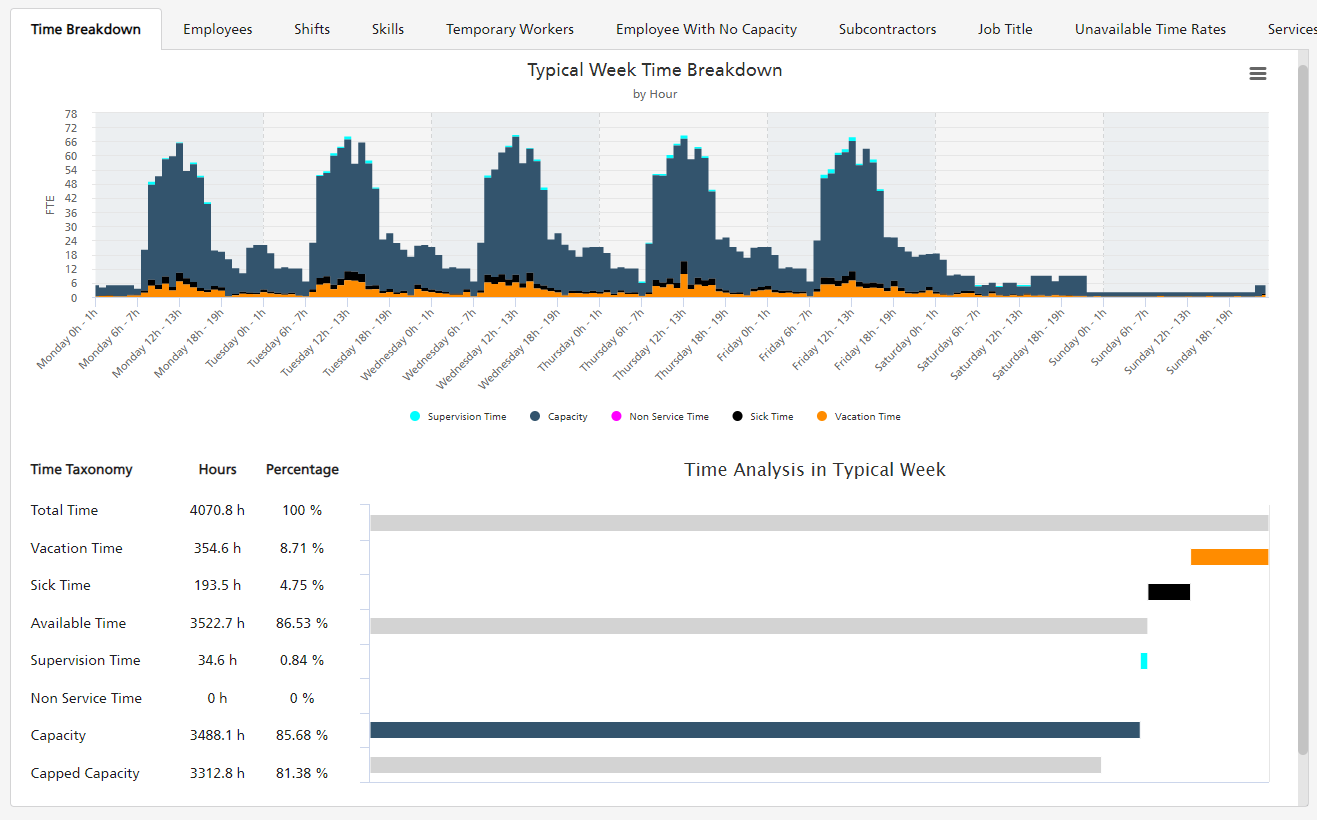 Gain transparency on detailed demand pattern and workforce availability. Identify those employees/teams with idle time.
Additionally, by enforcing standardization across sites and geographies, the application allowed to perform benchmarking and identify best practice, driving operational excellence.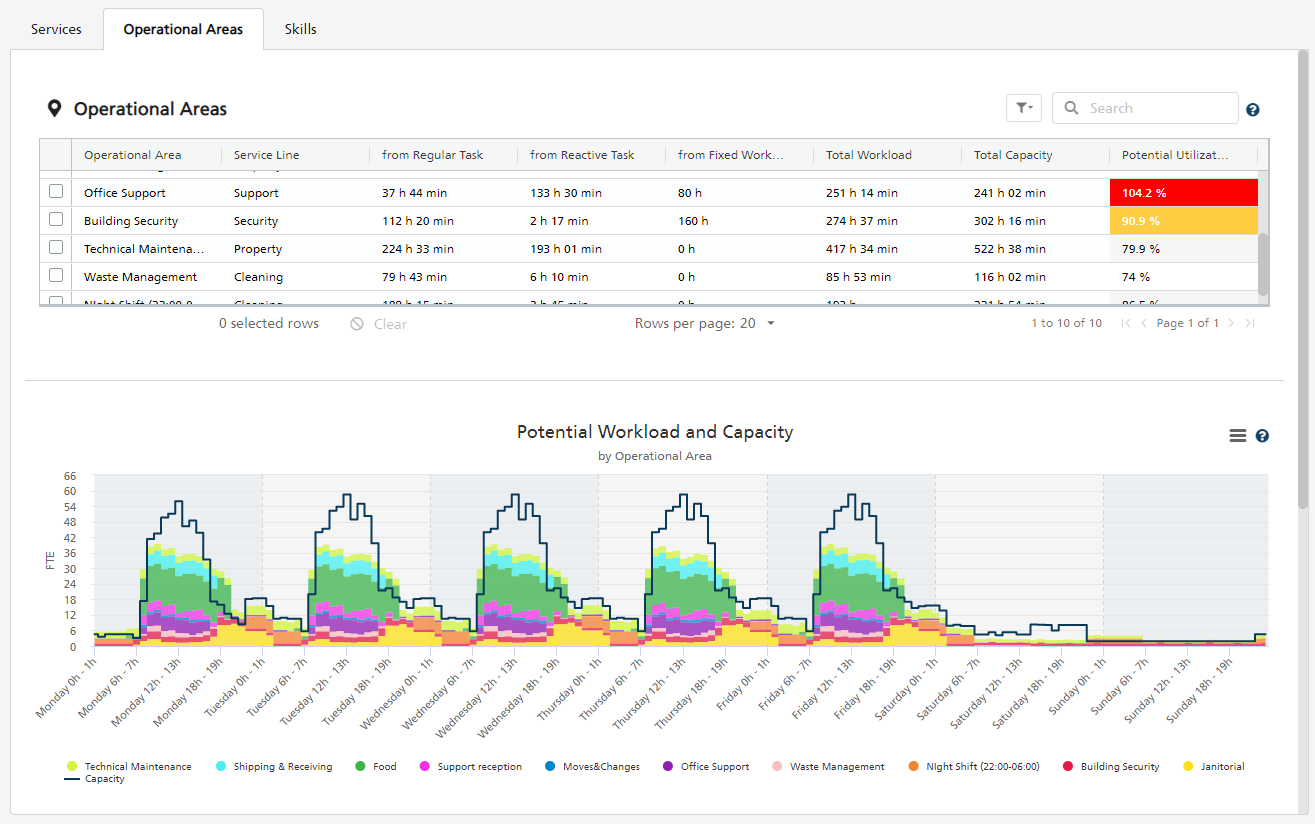 Applying mathematical optimization to improve productivity
Once transparency on workload and capacity was achieved, we applied mathematical optimization techniques along different business dimensions to improve workforce productivity. The goal of these optimizations is that of minimizing the cost of delivering contracted services, calculated as workforce cost plus overtime cost plus subcontractors cost. The first approach applies a capacity planning optimizer in which tasks are redistributed along time and across teams to deliver the required workload with a reduced workforce.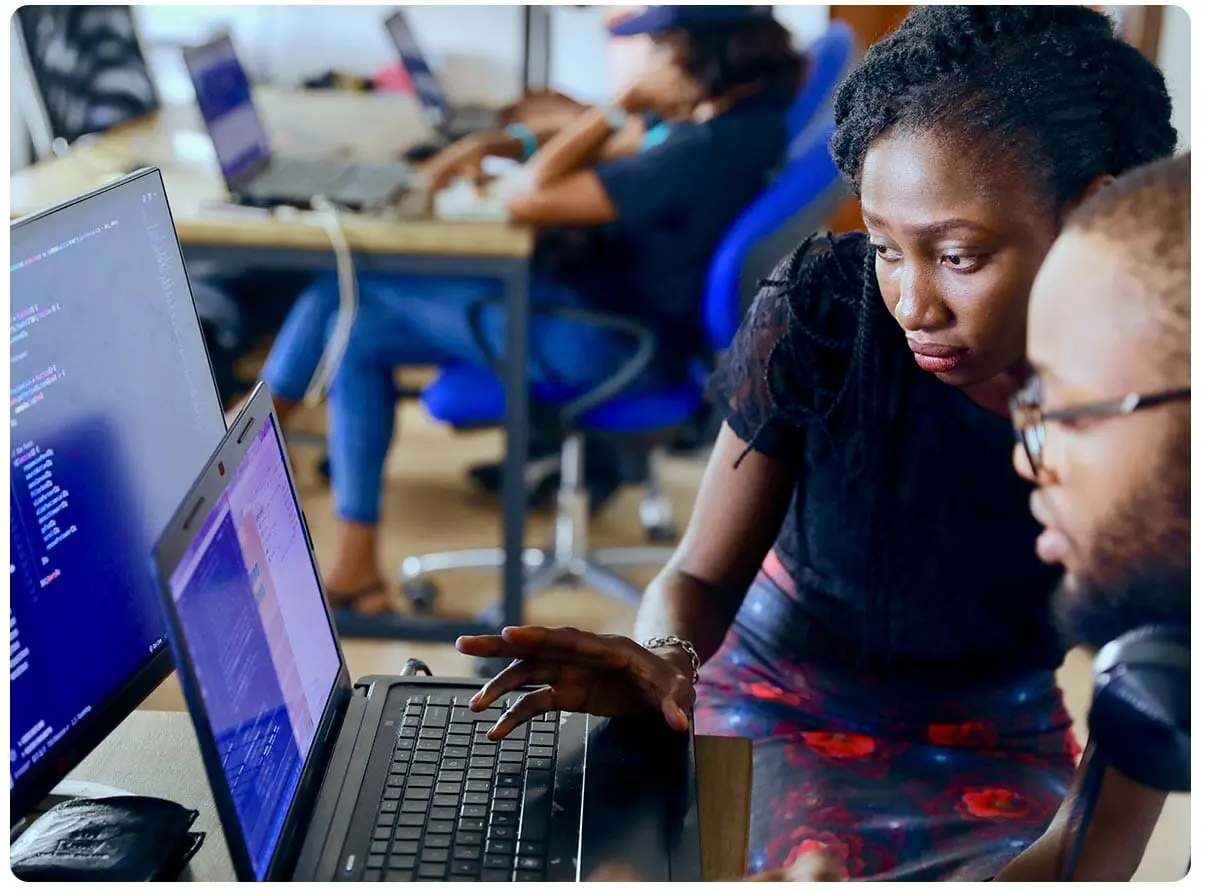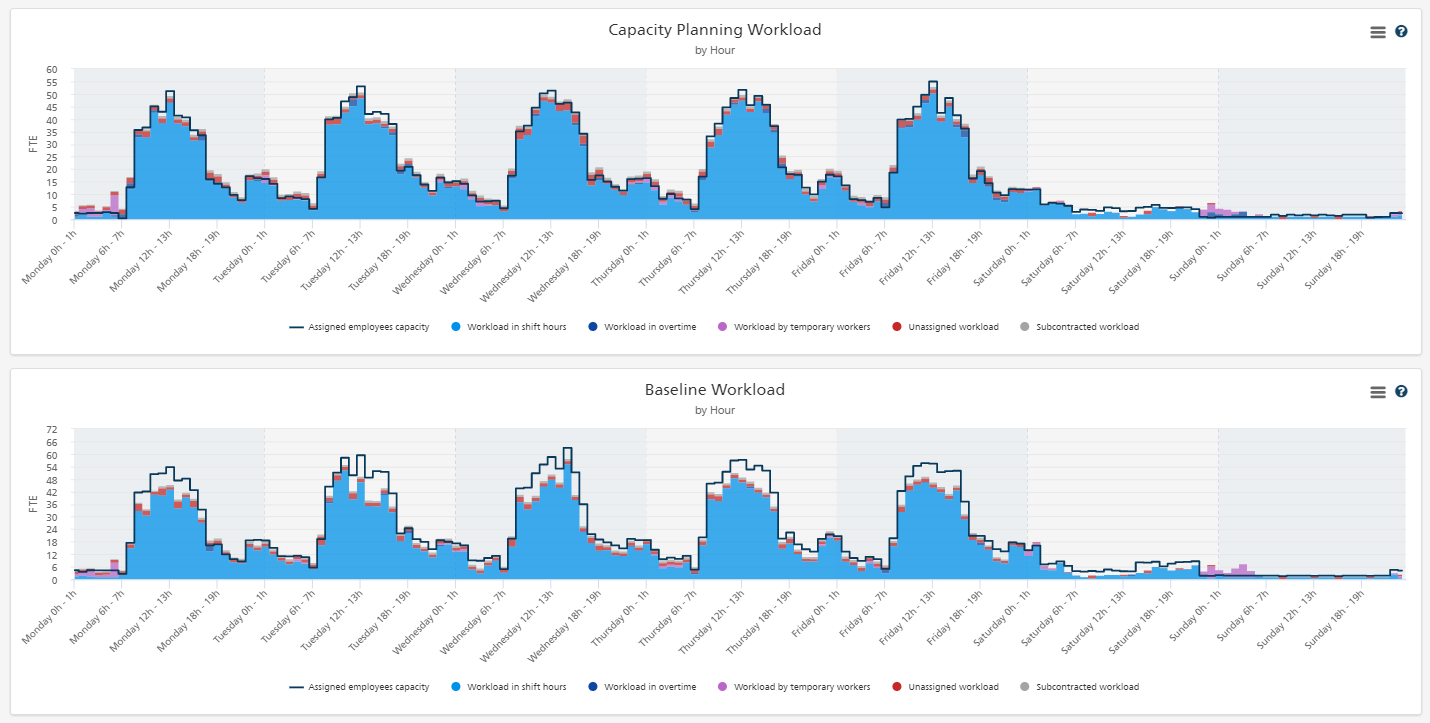 A second approach defines the optimal employees' shift pattern to better match capacity and demand profiles.

A third approach, called upskilling, adds new skills to employees following predefined skills acquisition criteria, so that weekly service cost is minimized. This optimization is designed to fully leverage synergies across services and allow ISS to exploit its integrated services and self-delivery approach.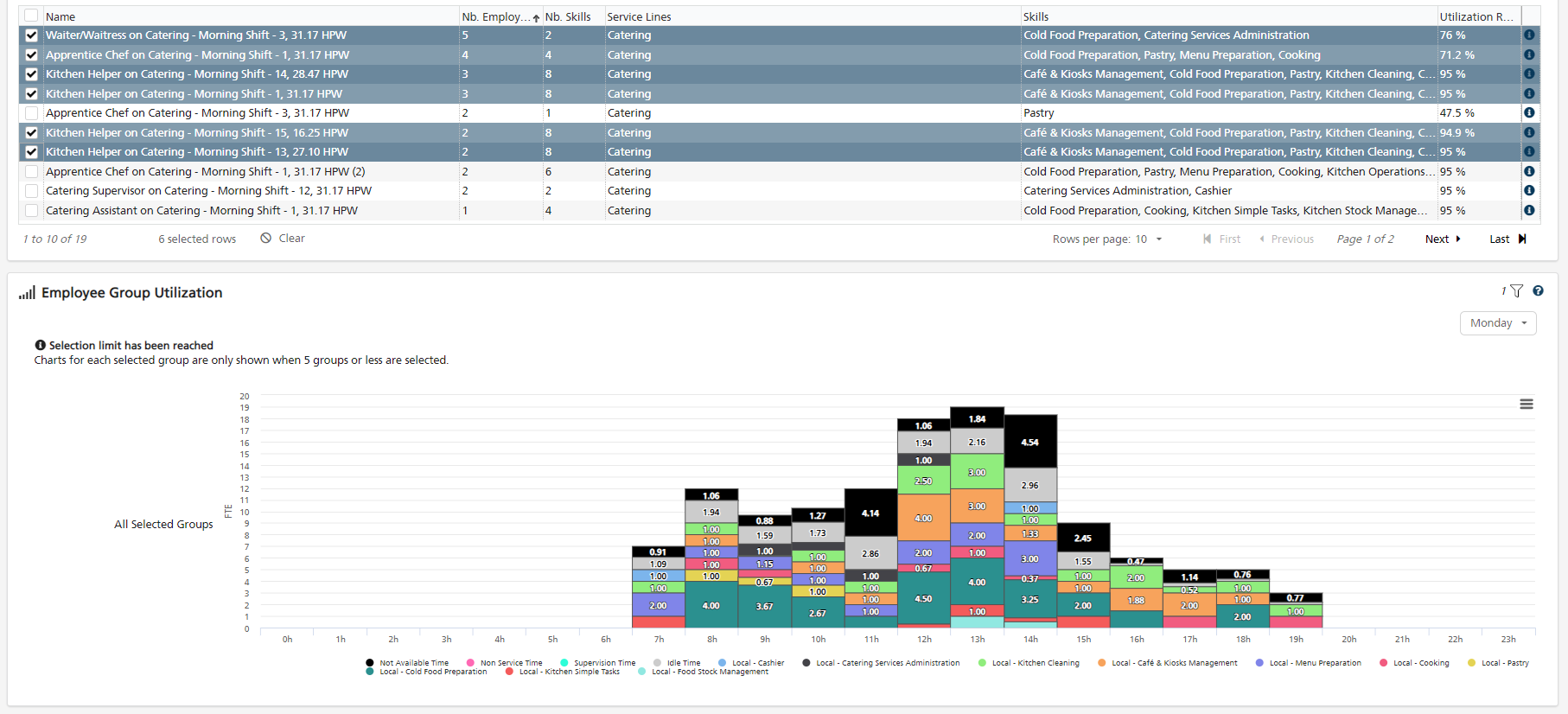 A fourth approach defines the optimal subcontracted workload that meets the 3rd party policy and minimizes service cost. The last optimization approach, SLA optimizer, supports ISS in proposing its customers' specific win-win changes to its SLAs that would maintain the level of service but reduce service cost.

Reassign workload to teams and redefine workforce size and shifts structure to increase utilization rate.
Sizeable improvements in an industry with low profit margins
The solution was delivered with an intuitive web user interface, where analysts could easily analyze data, experiment with different optimization approaches, explore several scenarios and discuss with site management the most suitable actions that would improve overall workforce efficiency and reduce service cost. Results led to overall service cost reductions in the order of 10%-15% for sites with over 50 employees and two or three delivered services. Workforce productivity improves up to 20%, share of self-delivered workload is increased and employees are provided with opportunities to increase their skill set and perform tasks across services.
Book a personal demo or speak with one of our product managers to learn more.