The Complete Guide to Workforce Optimization
Fill in your details and submit to receive your edition as a PDF.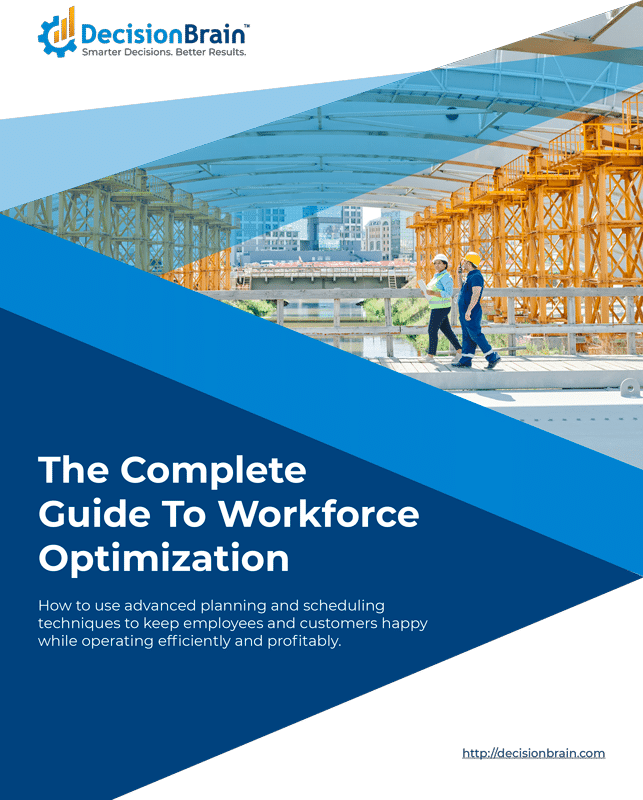 Written for business leaders looking to improve workforce planning and scheduling decisions with optimization, this guide gives you a systematic approach that allows you to achieve the perfect balance between profitability, customer satisfaction and employee satisfaction.
This 6-part guide spans topics such as,
Cataloging employee skills and work activities
Benchmarking performance metrics
Handling uncertainty with forecasting and capacity planning
Operational scheduling, tactical and strategic planning
Book a personal demo or speak with one of our product managers to learn more.