September 8, 2020 | Brochure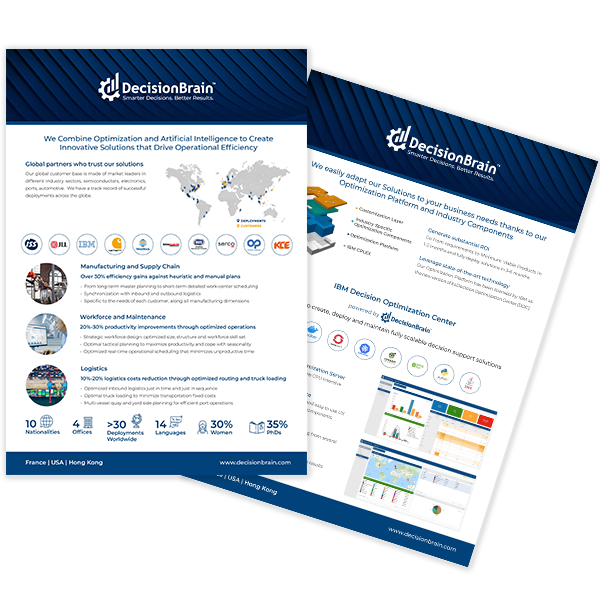 DecisionBrain offers modular, custom planning, scheduling & logistics optimization software solutions to help you make the right decisions when you have competing goals, complex constraints and time pressure.
Read more about DecisionBrain by downloading this brochure.
Book a personal demo or speak with one of our product managers to learn more.