New IBM Decision Optimization Center 4.0.1 Release!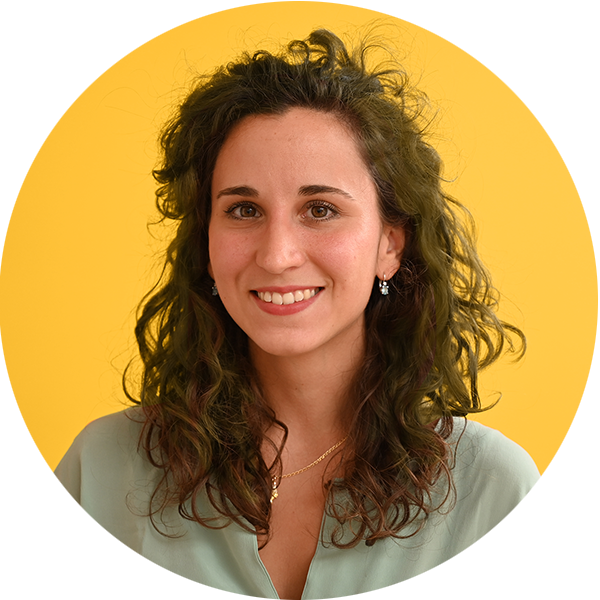 New IBM Decision Optimization Center 4.0.1 Release!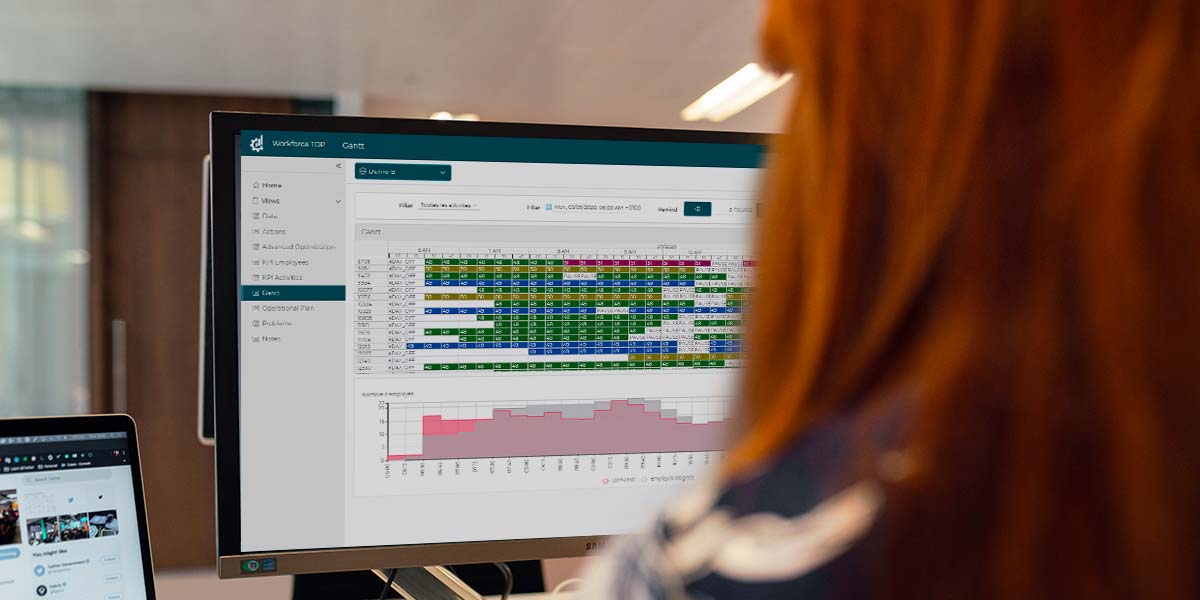 In December 2019, together with IBM, DecisionBrain delivered Decision Optimization Center (DOC) 4.0.0, a brand-new platform to build, deploy and maintain fully scalable prescriptive analytics solutions, based on open-source and modern technologies, to quickly create high-ROI.
One year has passed, after a lot of effort and working hours, today DecisionBrain is glad to inform you that
DOC 4.0.1
is now available!
This new version comes with a set of new features that facilitates users' experience. Users have more visibility on run tasks, more freedom and flexibility with the user interface widgets and extensibilities, and the possibility to integrate python engines. These new features are:
Support for soft-interruption during engine execution:
Allows users to interrupt a single step of the task during its execution while keeping the results calculated so far, and skipping to the next step of the execution.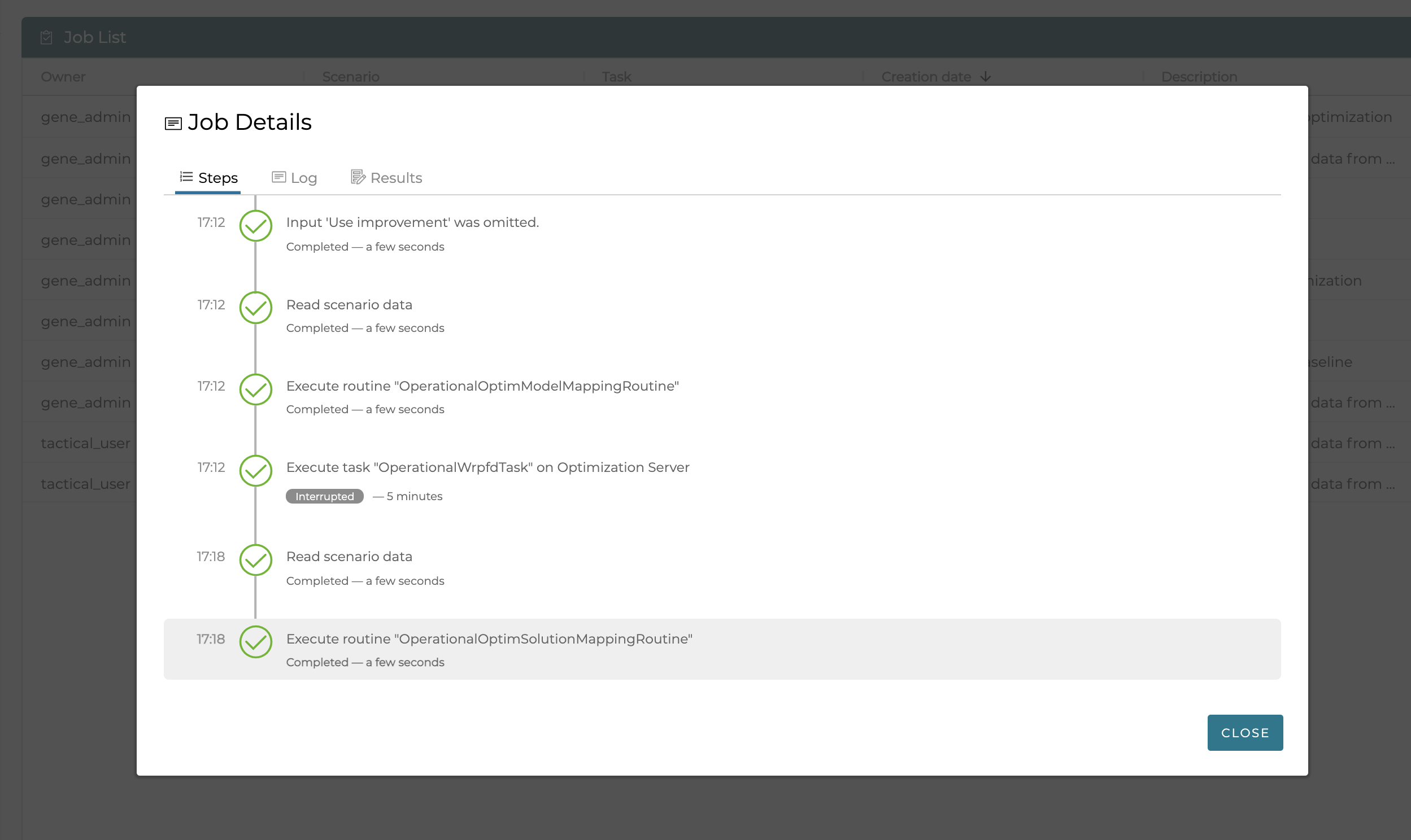 Describe your data processing flow and integrate it easily within your dashboards.
Fine-grain permission and access rights
The user can easily control and edit what scenarios, visualization, and interactions are accessible on a per-role basis. These permissions can have different specifications, for example for a certain task, it is possible to specify whether the user can view, delete, execute, access, etc.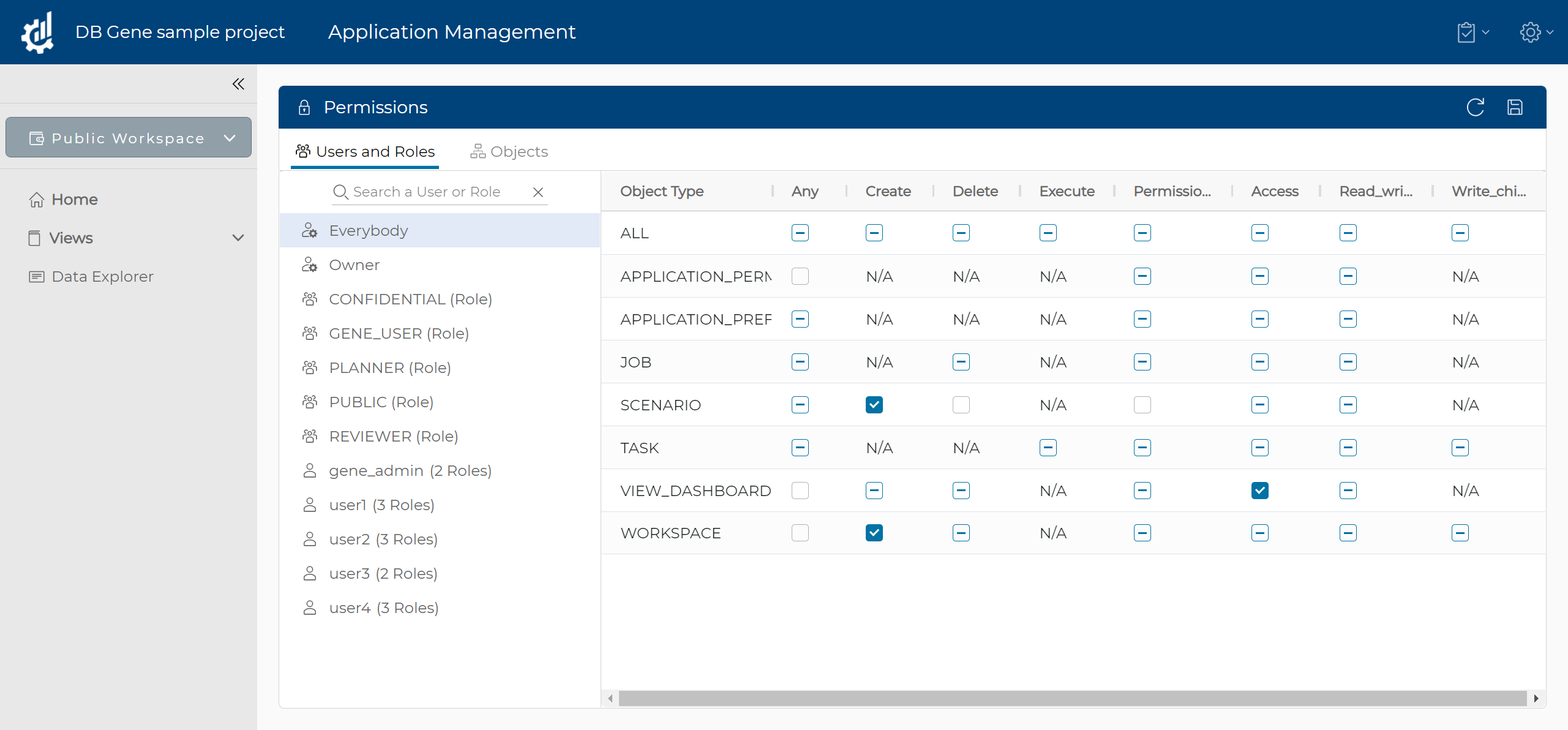 New ready-to-use User Interface Widgets
DOC comes with a set of widgets that the user can configure in a click and drag-and-drop to create its User Interface.
Simplified User Interface extensibility
Expand the User Interface by being able to customize the appearance and behaviors of standard widgets with very limited front-end skills.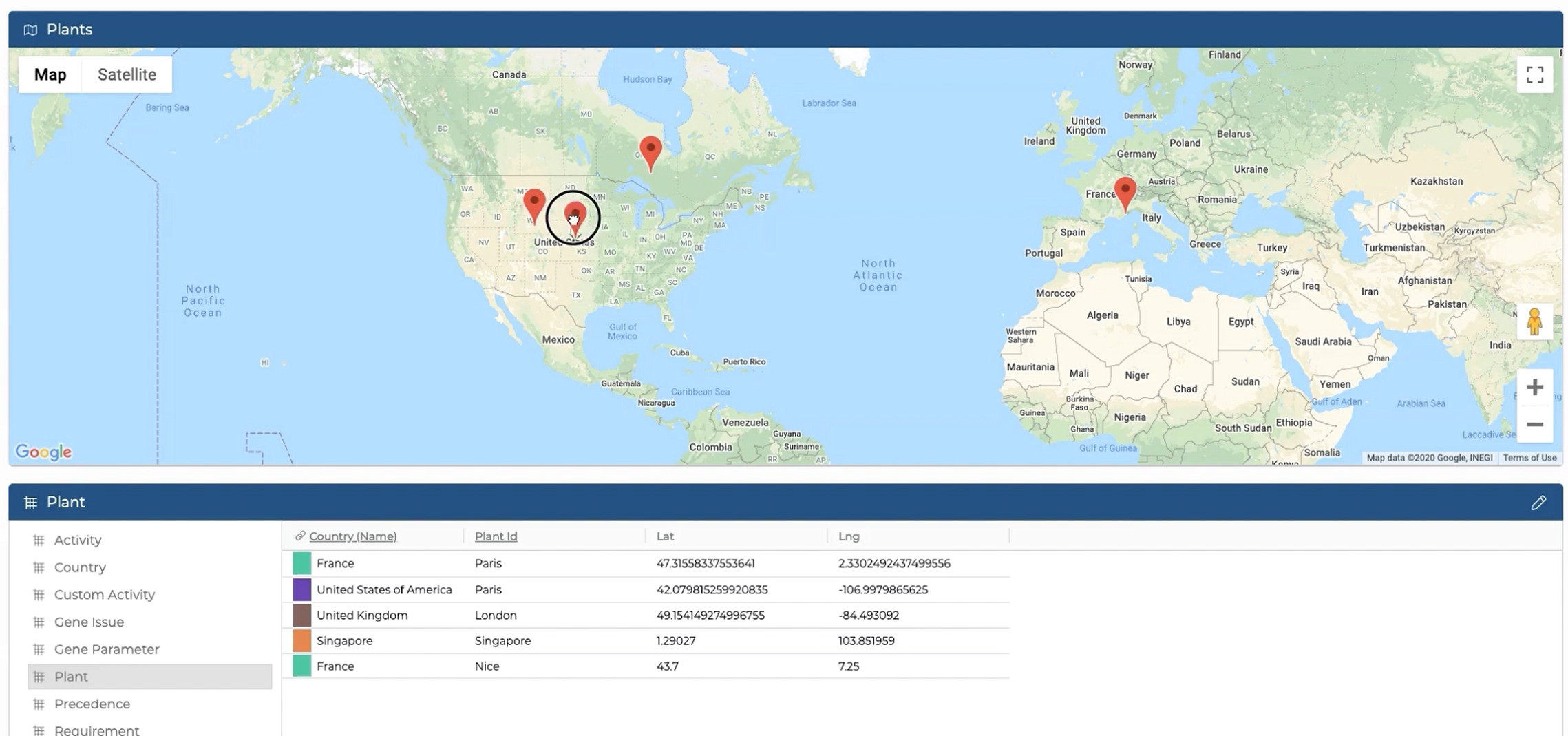 Safely edit data in a click. Keep track of the data edits that have been done (change values, delete or add new rows) with the possibility to discard or validate the changes.
No more editing conflicts, allow for multiple users to collaborate on the same scenario and provide an easy way to solve editing conflicts if they occur, with the possibility to review the conflict error and decide to keep it or discard it.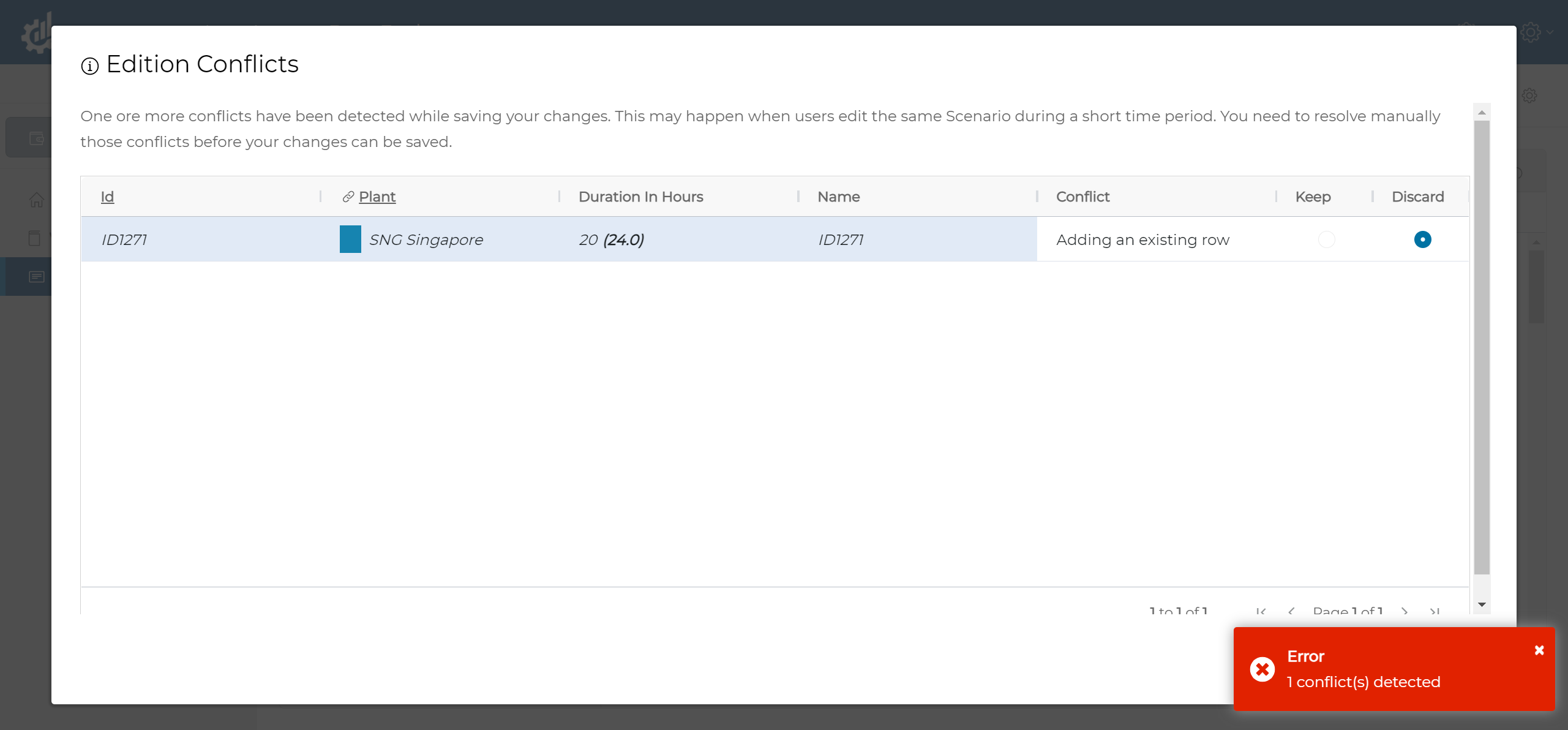 ---
Support for very large tables (User Interface and data processing).
---
The new version of DB Gene is available starting today! Learn all about DB Gene 4.0.2 fp2 in our video, our press release notes and documentation documents....
DecisionBrain annonce qu'il fait partie d'un consortium d'entreprises sélectionné comme lauréat du Climate Smart Cities Challenge pour Bogota...
DecisionBrain a été présenté dans "le Modern Facilities Management Podcast"l'émission où les professionnels de la gestion des installations échangent sur les nouvelles...
Filippo Focacci, cofondateur et CEO de DecisionBrain, interviewé par La Jaune et la Rouge, a pu aborder le sujet du Data Office : pilier de la politique IA et data des entreprises....
DecisionBrain a terminé finaliste lors de la soirée Prix Indus'RO 2022. Cette soirée événement organisée par ROADEF, la Société Française de Recherche Opérationnelle et d'Aide...
Why you should do a migration to IBM DOC 4.x? The maintenance of a DOC (Decision Optimization Center) 3.x application has become complex mostly because the technology/products...
In this paper, we discuss how to work around a number of workforce challenges companies face today and optimize workforce planning and scheduling at a strategic, tactical, and...
Industry analysts were recently predicting that it would take at least until the end of 2023 for the semiconductor chip shortage to subside. That was before Russia invaded...
Nous sommes fiers d'annoncer que nous sommes lauréats du Community Booster de l'IET (Institut européen d'innovation et de technologie) ! Nous avons été sélectionnés dans la...
DecisionBrain sélectionné comme finaliste pour le Climate Smart Cities Challenge avec Bogotá ! Le Climate Smart Cities Challenge est un concours d'innovation ouvert visant à...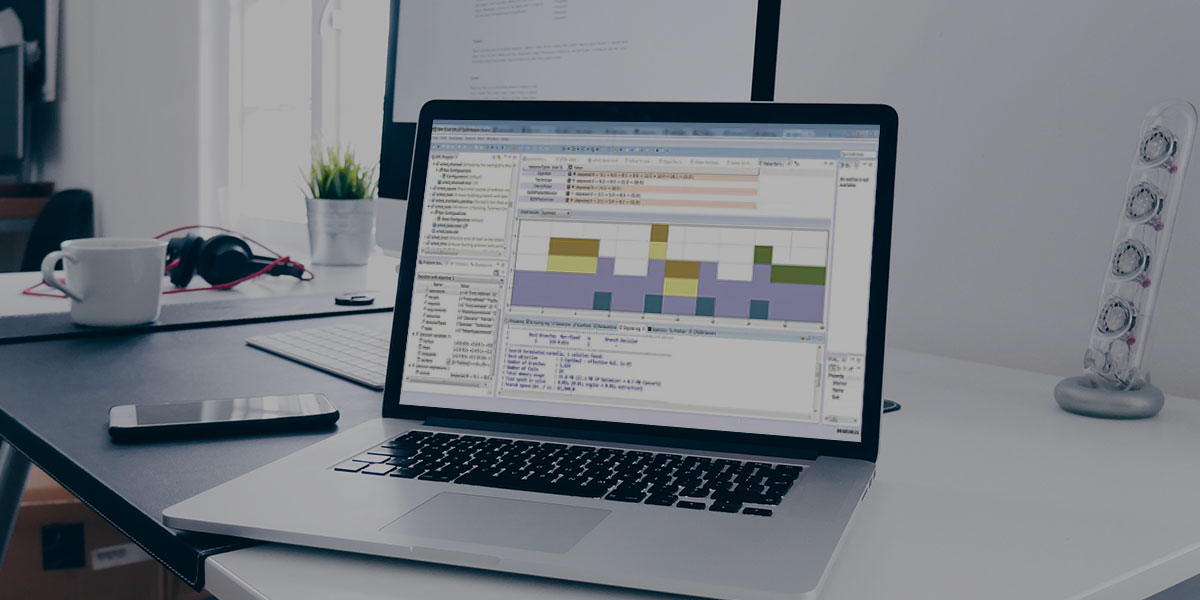 Téléchargez la fiche technique d'IBM CPLEX. Un solveur d'optimisation haute performance pour la programmation linéaire, en nombres entiers mixtes et quadratiques. Simplifiez...
A milk-run, in logistics, is a regular, multi-stop, round trip for either distribution or collection. Automotive manufacturers commonly use milk-runs to collect suppliers'...
Nous sommes fiers de vous annoncer que notre développement se poursuit. En 2021, nous avons atteint notre objectif de développer des projets dans un plus grand nombre de pays...
Ce post montre l'impact environnemental de l'optimisation des distances de déplacement des techniciens d'une grande entreprise de gestion des services sur le terrain (FSM) au...
Téléchargez la fiche technique DB Gene de DecisionBrain. Apprenez-en plus sur les fonctionnalités importantes incluses dans DB Gene 4.0. Ceci inclut les composants, les...
Téléchargez la fiche technique du Dynamic Scheduler de DecisionBrain. En savoir plus sur les fonctionnalités clés de Dynamic Scheduler. Il s'agit d'une solution de main-d'œuvre......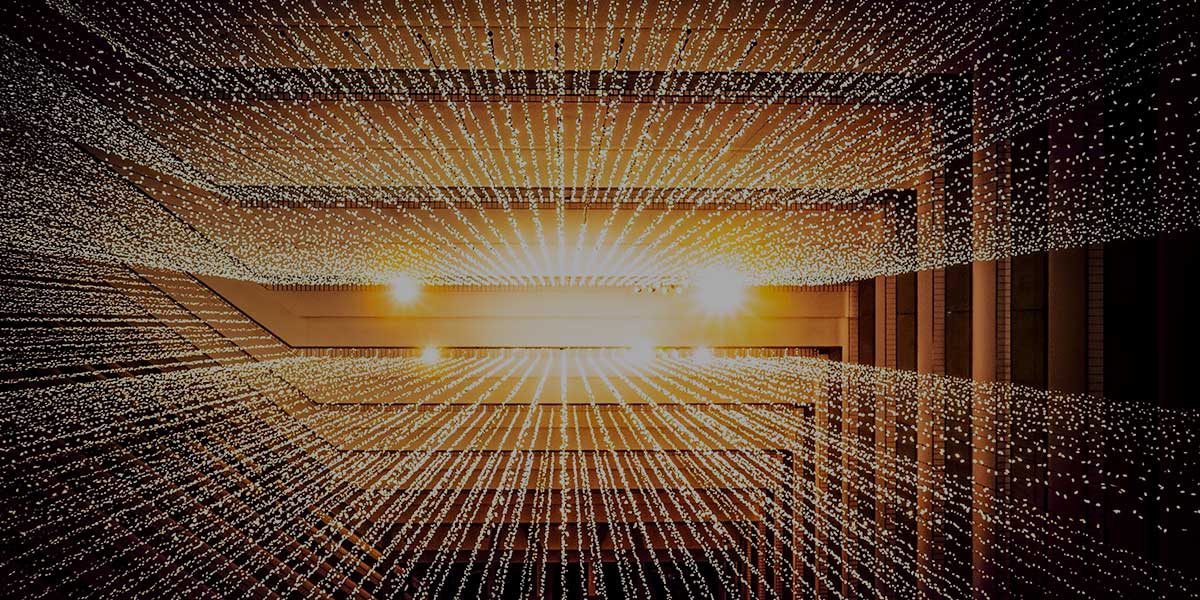 DecisionBrain rejoint l'association Hub France IA. Créé en 2017 par des membres indépendants de l'écosystème de l'Intelligence Artificielle en France, le Hub a pour ambition...
DecisionBrain est fier d'annoncer avoir signé un accord de licence et de distribution de technologie avec IBM pour être revendeur partenaire d' IBM Cplex Optimization Studio....
IBM Decision Optimization Center fournit une plateforme configurable pour la création, le déploiement et la surveillance d'applications d'aide à la décision pour les...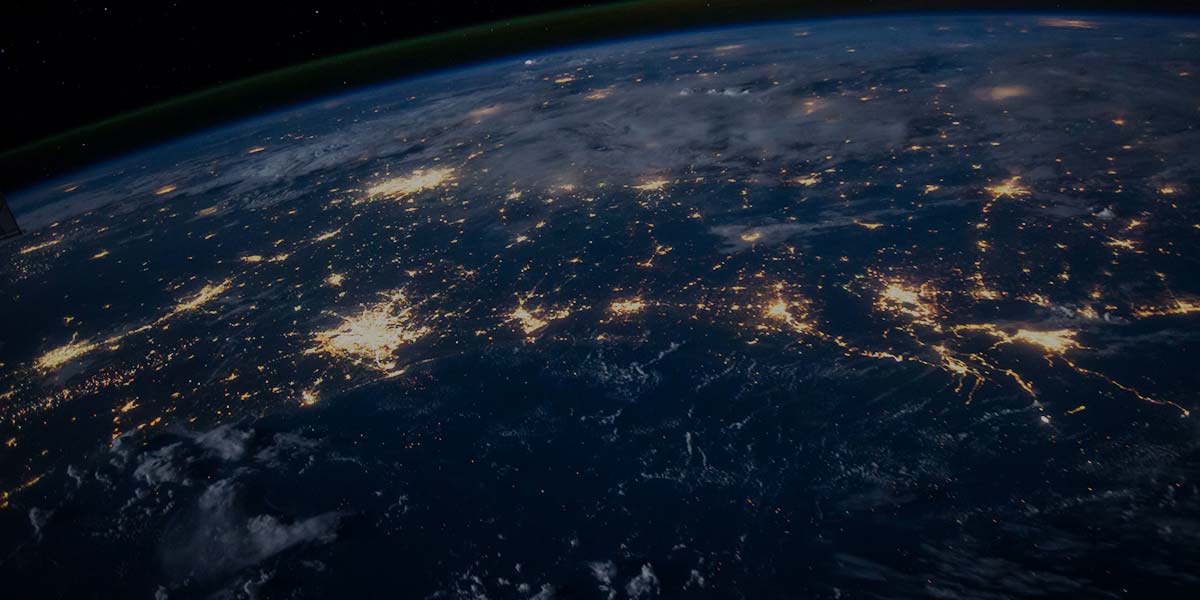 DecisionBrain est fier d'annoncer avoir signé un accord de collaboration avec l'entreprise japonaise Advances Technology Institute, Inc (ATI). ATI est une entreprise qui...
Après un an, beaucoup d'efforts et d'heures de travail, DecisionBrain est aujourd'hui heureux de vous informer que DOC 4.0.1 est maintenant disponible !...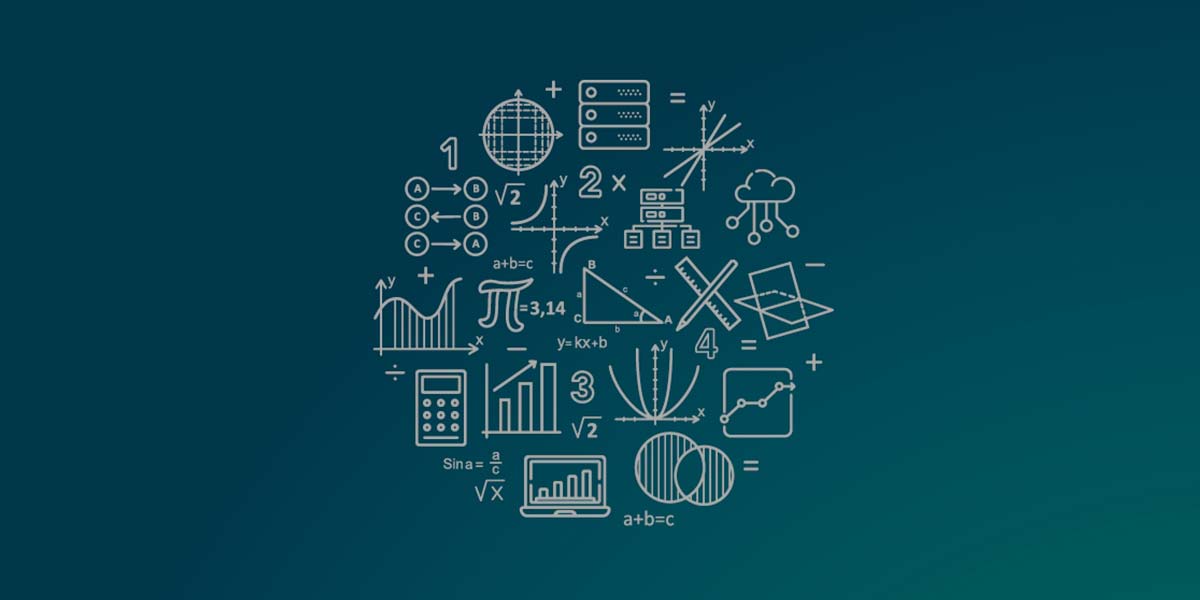 DecisionBrain est fier d'annoncer que pour la 5e année consécutive, nous serons l'un des sponsors de la 22e édition de ROADEF Mulhouse 2021. Cette édition est organisée par le...
Téléchargez la fiche technique DOC OS . Decision Optimization Center Optimization Server is powered by DecisionBrain and utilized by IBM as a crucial part of the overall DOC...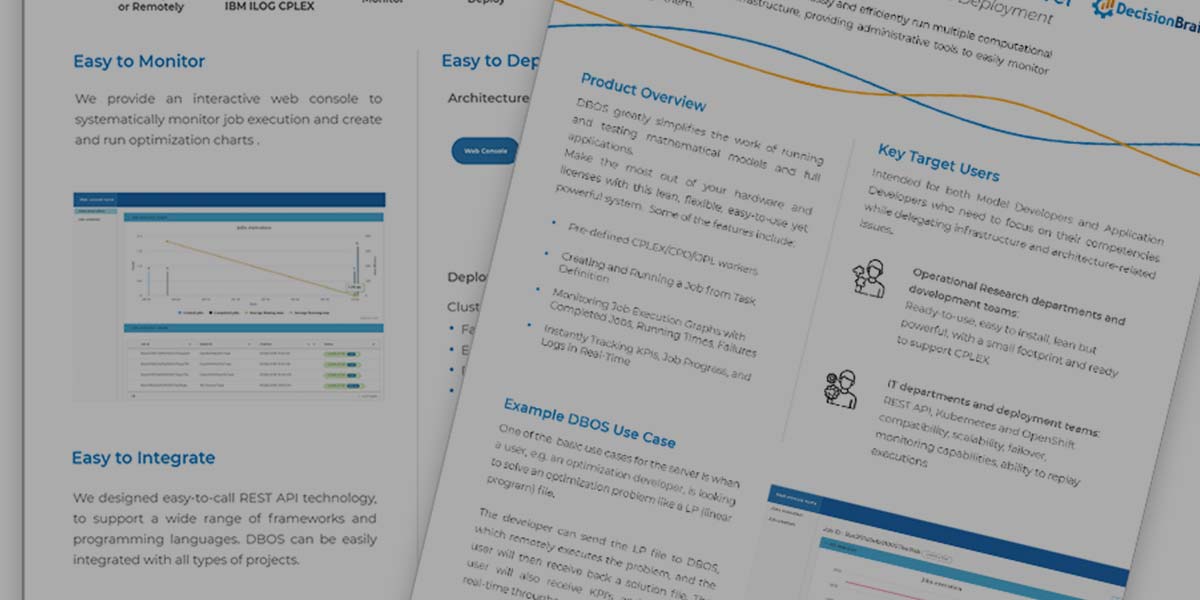 Téléchargez la fiche technique DOC sur DecisionBrain. En savoir plus sur les caractéristiques importantes incluses dans DOC 4.0. cela comprenait les composants, les clients et...
AI for Digital automation, un projet d'innovation public-privé prometteur. Mais il est nécessaire de faire progresser l'état de l'art en matière d'intelligence artificielle et...
AIDA : un projet structurant pour la compétitivité des entreprises françaises visant à positionner la France en leader de l'IA opérationnelle en entreprise....
Téléchargez le livre blanc sur le management des services de terrain par DecisionBrain. Améliorez votre connaissance du secteur grâce à des tactiques clés pour le choix de...
Téléchargez notre PDF méthodologie de services professionnels, DecisionBrain a développé les meilleures pratiques de services, des formations et des outils pour aider nos...
Si vous êtes comme moi et que vous travaillez dans une entreprise qui utilise Gradle comme outil de construction, vous vous êtes peut-être demandé, en écrivant les scripts de...
La recherche opérationnelle (RO) est une science aux fondements solides issus des mathématiques (théorie des graphes, optimisation combinatoire, géométrie convexe et non...
DecisionBrain est fier d'annoncer la sortie de son Optimization Server. Un système léger mais puissant conçu pour aider les scientifiques et les développeurs de bases données...
DecisionBrain annonce un accord selon lequel IBM inclura dans son offre de produits de données et d'IA une version OEM de la plate-forme d'optimisation DecisionBrain. La...
DecisionBrain est heureux d'annoncer qu'il a été sélectionné par un fournisseur de centre d'appel pour développer une solution de planification tactique et opérationnelle des...
DecisionBrain est heureux d'annoncer qu'il a été sélectionné par Carhartt, une société américaine leader dans le domaine du vêtement, pour développer, en partenariat avec IBM,...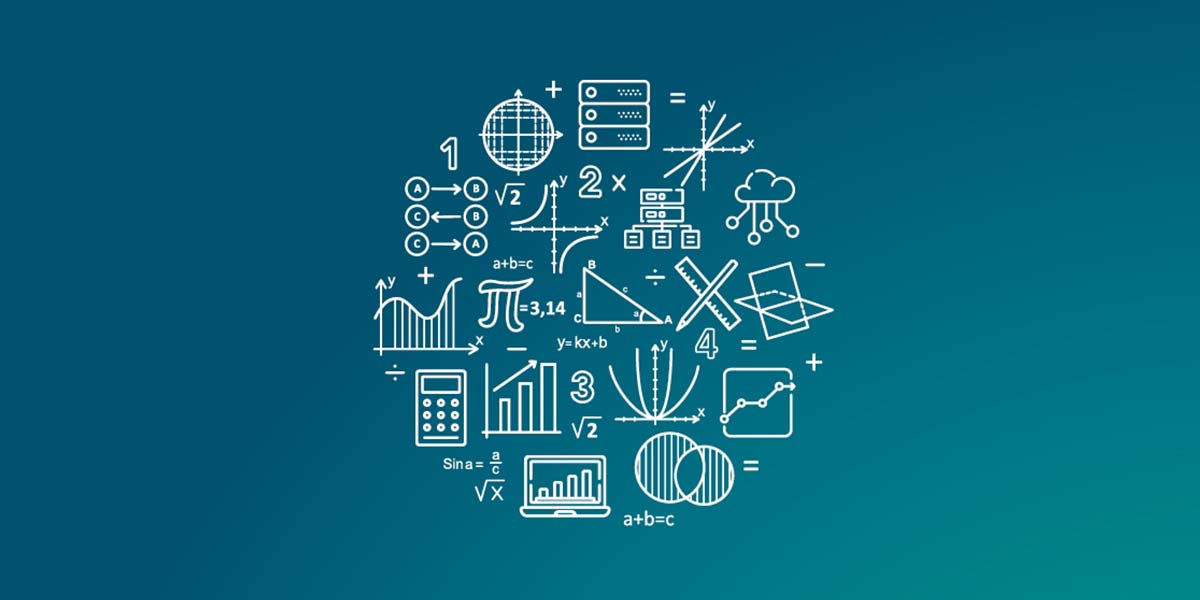 ROADEF a récompensé DecisionBrain à deux reprises avec "Les pros de la RO" pour le meilleur projet de RO de l'année : En 2018 pour notre solution de partage de vélos En 2015...
DecisionBrain est heureux d'annoncer un nouveau contrat avec un grand constructeur automobile, considéré comme une référence mondiale en matière d'innovation dans la chaîne...
DecisionBrain introduit le Planificateur Dynamique, un outil flexible mais puissant de planification de la main-d'œuvre mobile. S'appuyant sur l'expérience acquise en...
DecisionBrain est heureux d'annoncer qu'il a été sélectionné par un grand distributeur français, pour développer une solution de prévision des flux de trésorerie à court et...
Après une conclusion passionnante jusqu'en 2019 avec l'annonce d'un partenariat stratégique avec IBM DOC 4.0, DecisionBrain poursuit son expansion en 2020 en annonçant...
En 2018, la solution de partage de vélos de DecisionBrain a été finaliste du prix IBM Beacon Award for Outstanding Analytics Solution. Les prix IBM Beacon sont décernés aux...
Le projet de DecisionBrain appelé MODE (Match de l'Offre et de la Demande) fera correspondre les demandes des parents avec les places disponibles dans diverses crèches en...
Nous sommes fiers de l'équipe DecisionBrain qui a participé au concours Axa Code Challenge 2020 "Héros et Métros", classé 8e sur 70 équipes. Le Challenge du Code consistait à...
Nous sommes heureux d'annoncer, aujourd'hui, à l'occasion du 50e anniversaire de la Journée de la Terre, que le siège de DecisionBrain à Paris est passé à une énergie 100%...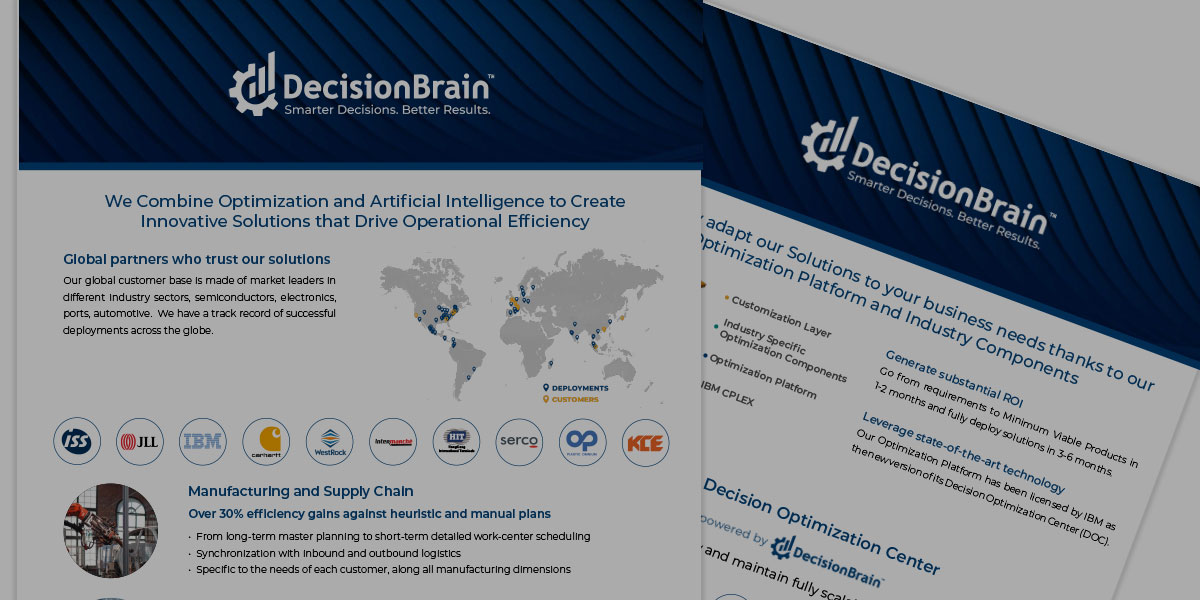 Téléchargez la brochure PDF de DecisionBrain. Nous combinons l'optimisation et l'intelligence artificielle pour créer des solutions innovantes qui favorisent l'efficacité...
Book a personal demo or speak with one of our product managers to learn more.