Seamlessly run multiple CPU intensive computational jobs locally or remotely and provides administrative tools to easily monitor and manage them.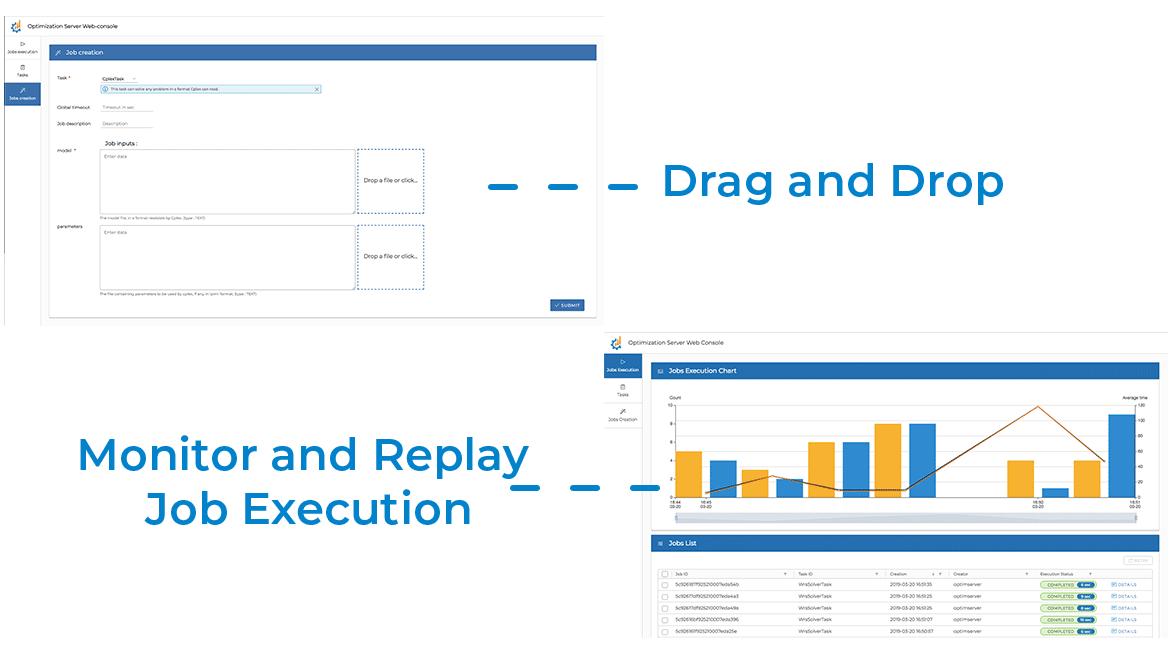 Drag-and-Drop: Allows for quick job creation, from task definition to model and parameter inputs. No code required. Monitor & Replay Job Execution: Immediately track KPIs, progresses, and logs in real-time. Download logs and retrieve input conditions.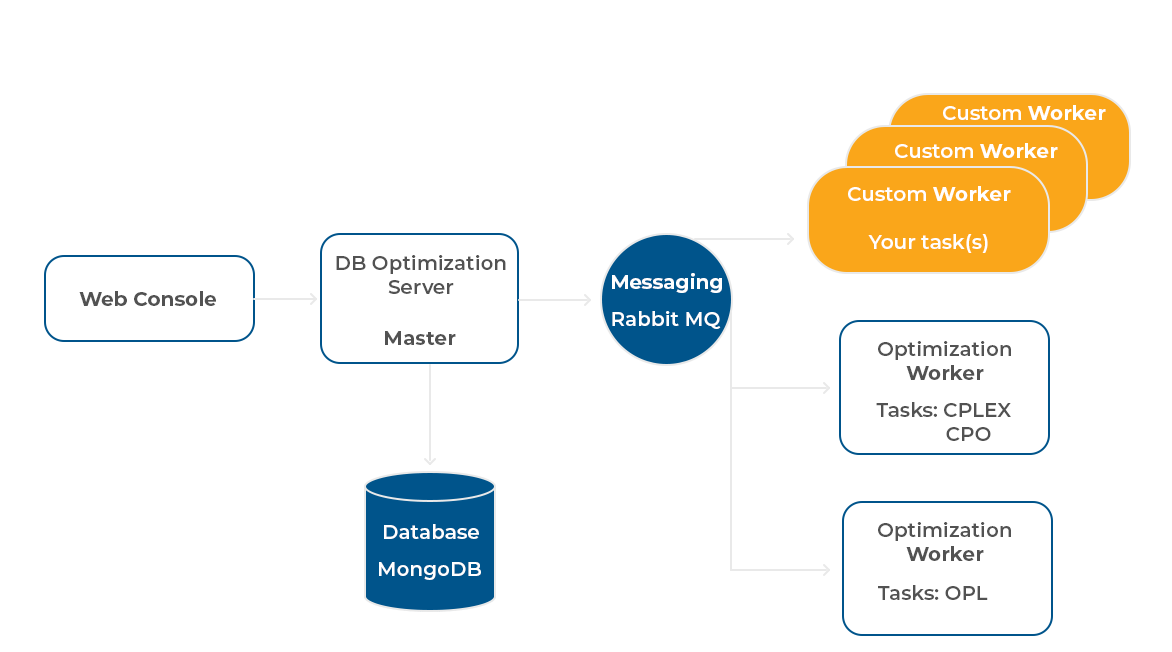 Flexible and Fully Customizable
Our optimization server is based on a modular architecture where jobs from a client can be sent to one or more workers. It comes with embedded out-of-the-box CPLEX, CPO, and OPL workers, but users also have the flexibility to design their own custom workers. Support for customer workers in other programming languages (e.g. Python, C++) is provided. Custom Workers Define and implement task(s) with:
Your Optimization Code
Your Machine Learning Code
Any Kind of CPU Intensive Computation
DOC Optimization Server Data Sheet
For more details, check out our DOC Optimization Server Data Sheet.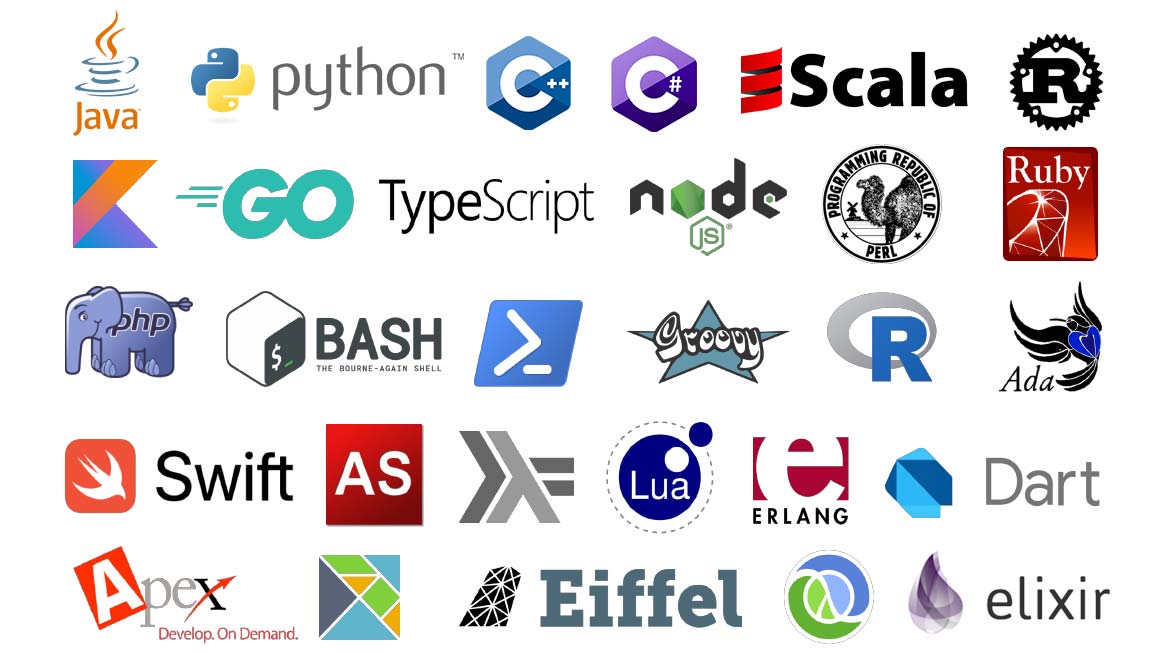 First-class Support for Multiple Frameworks and Languages
To make it easy for development teams to integrate existing applications with our optimization server, we designed easy to call REST APIs and connectors for a wide range of programming languages.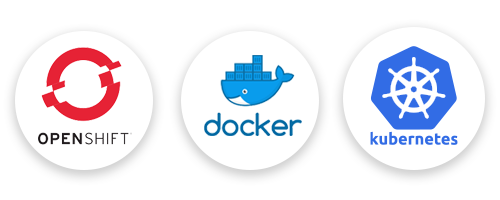 The optimization server leverages state-of-the-art technologies. Supporting many deployment options both locally and within Cloud infrastructures with full Kubernetes and OpenShift compatibilities and Docker Compose.
Cluster with OpenShift
Failover
Easy scalability
Easy automation
Resource monitoring
Local with Docker Compose
Quick and simple
Template available
Book a personal demo or speak with one of our product managers to learn more.