Optimized Field Workforce Planning & Scheduling for Measurable Results
Increase field service efficiency by 10-15%. Reduce planning time by 90%.
Create the most efficient annual plans, daily schedules and routes for your workforce with the world's most flexible planning and scheduling optimization software. Replace your manual process or legacy system with a custom-fit solution in 3-7 months with an ROI in under a year.
Trusted by companies around the world.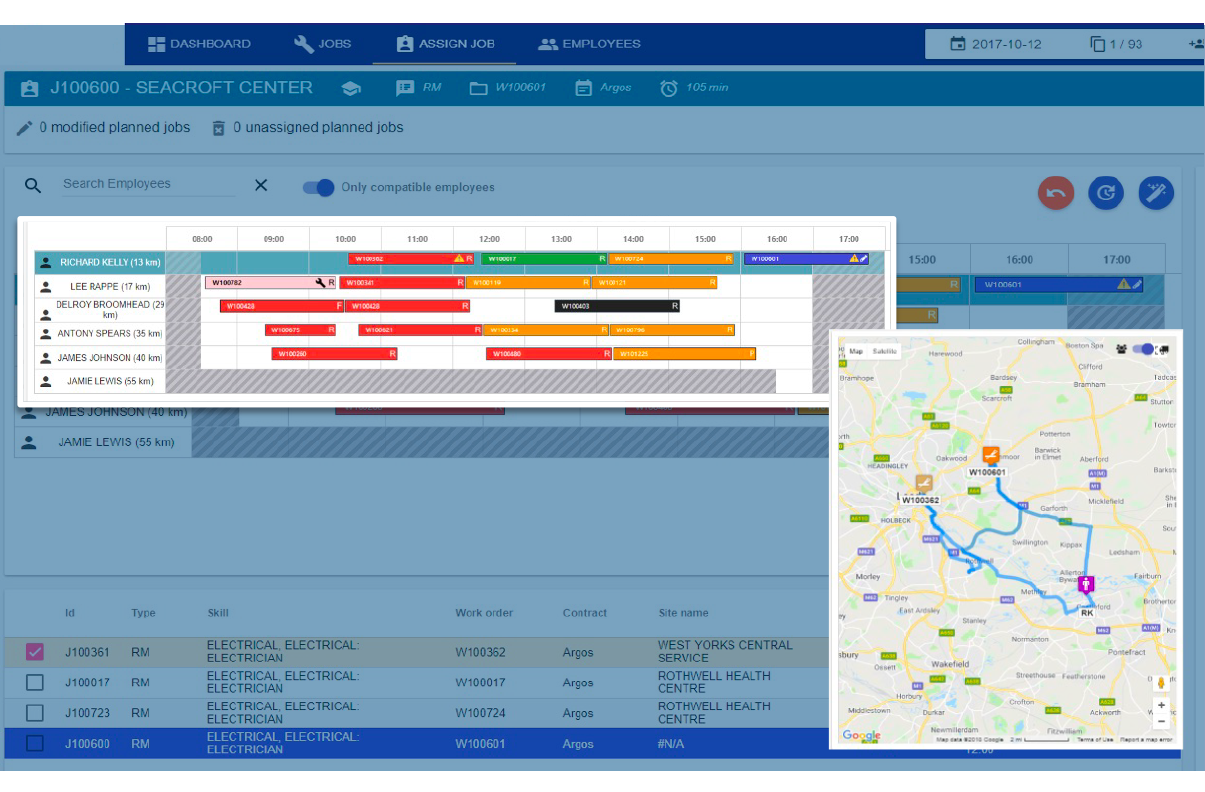 Operational Workforce Planning, Scheduling & Task Assignment
On a Weekly, Daily or Hourly Basis
Create daily or weekly agendas or task plans for field service teams or other remote staff, such as technicians, sales reps, home health care providers, sanitation crews, paramedics and inspectors
Assign the right employee to the right task at the right time
Consider cost/rate, availability, preferences, skill requirements, customer/task prioritization and more
Strategic and Tactical Decisions
Planning on an annual or quarterly basis
Reduce understaffing and overstaffing by matching workforce skill and capacity with expected or forecasted work demand
Test and analyze the impact of different workload scenarios, team structures or skillset mixes
Justify investments, like recruitment, training and upskilling by showing the projected impact on key performance indicators
Determining the optimal workforce size, territory structure, shift configuration and skillset mix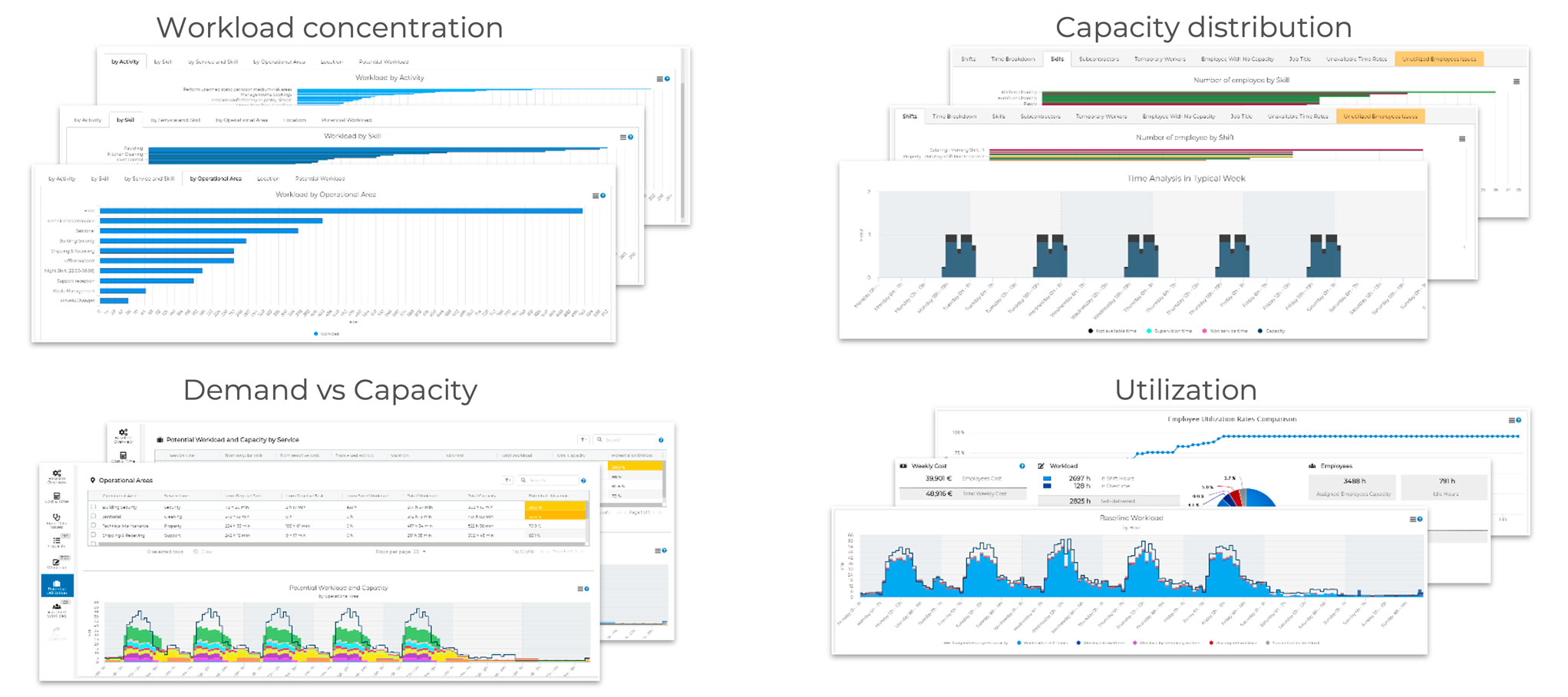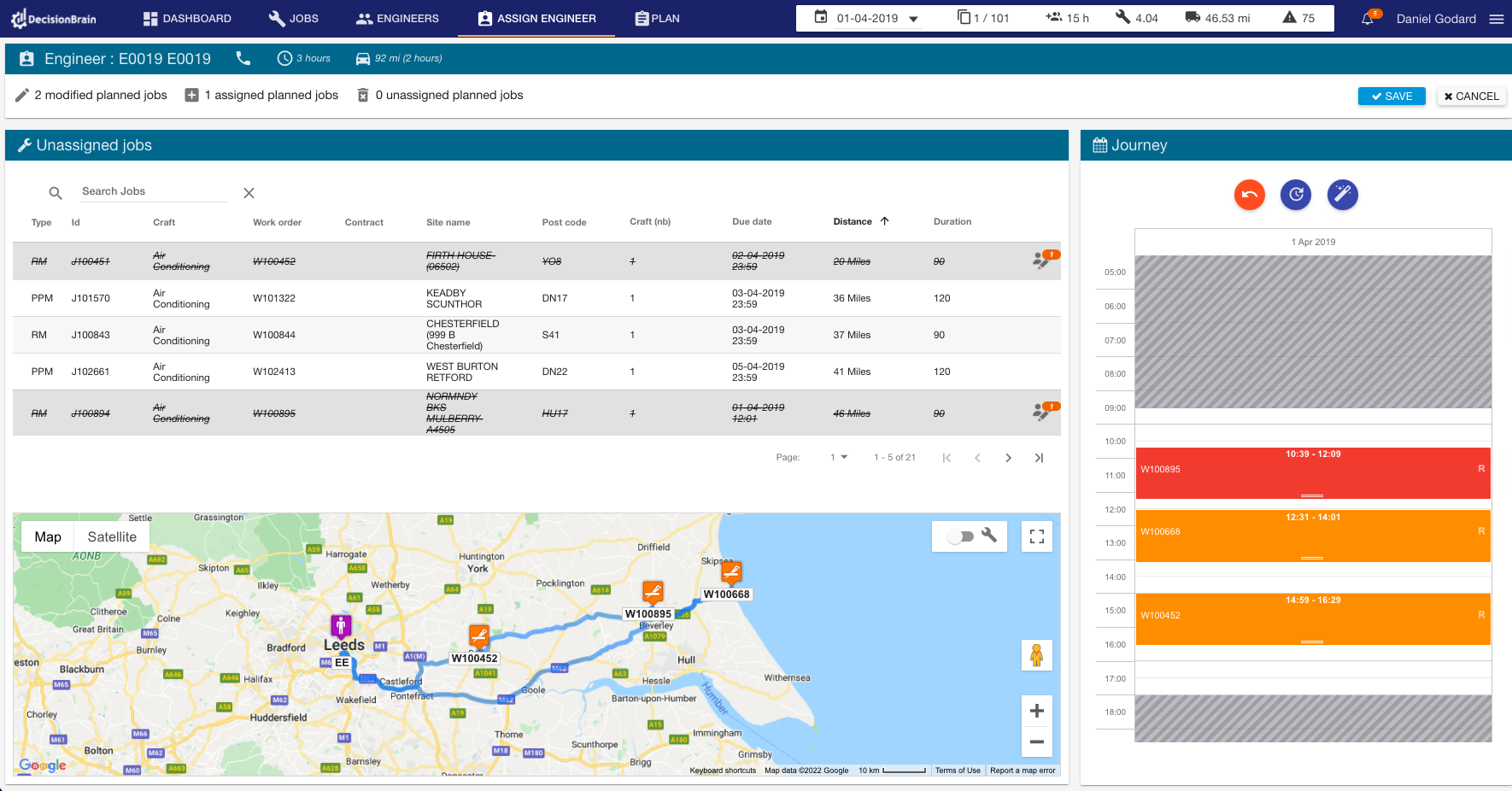 Ideal for organizations with field teams of at least 300 and unique or complex requirements, like:
Work locations and staff are geographically distributed The work may be a mix of seasonal, regular recurring (maintenance) and reactive jobs
Workload must be balanced over time
Last-minute situations require adjustments that have ripple effects on the schedule
Different cost structures, skills and/or equipment availability must be considered
Allowable visit windows may vary
Customer priorities and service level agreements vary