DecisionBrain Launches a Flexible yet Powerful Workforce Scheduling Solution based on most advanced Optimization Methods
---
March 28th, 2018 | Paris, France
DecisionBrain introduces Dynamic Scheduler , a flexible yet powerful mobile workforce scheduling tool. Building on its experience of working with leading facility service and field service management companies, DecisionBrain solution leverages the most advanced optimization techniques to maximize productivity, minimize travel time and idle time while improving SLA adherence. All in a modern and intuitive user interface. Dynamic Scheduler can be deployed on premise or on the cloud and, thanks to DecisionBrain proprietary Gene platform, it can be easily customized to any customer specific need. The solution has proven to improve workforce productivity by 20%-30%.
---
Dynamic Scheduler is available for demo by the submission form on our webpage which you can find here. If you want to learn more about the mobile workforce industry download our FSM Whitepaper.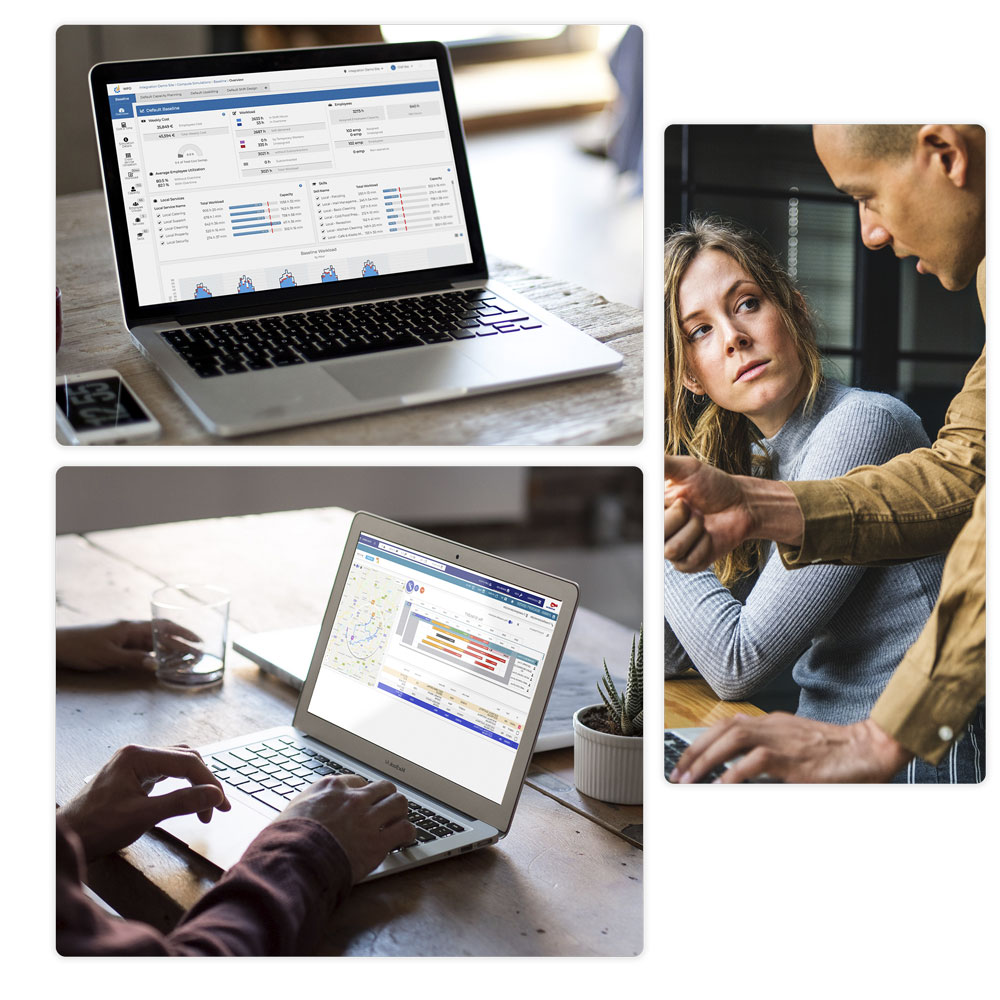 ---
"
I think any team that wants to optimize their mobile workforce, understand capacity planning or understand availability of their workforce could really utilize this tool.
---
Aaron Morgan Service Delivery Manager, Integral
Book a personal demo or speak with one of our product managers to learn more.