Electronic and Semiconductors, Asia
Production planning and scheduling optimization for high-end PCB.
KCE is a fast-growing producer of high-end Printed Circuit Boards (PCB). KCE's PCBsare used in a wide variety of applications including automotive, industrial, computer, and telecom systems. Their customers include some of the world's biggest names in automotive and electronics. Their competitive advantage relies on product quality, manufacturing, and operational excellence.
KCES planning logic for PCB production
Before engaging with DecisionBrain, production planning and scheduling in KCE was performed manually, using basic planning tools such as Excel. The process involved more than 100 planners, who used to spend tremendous time and effort to produce a schedule for the shop floor execution. The planning activities relied heavily upon the experience of individual planners, attempting to produce the best possible schedule. DecisionBrain was tasked with creating a system that provides a consistent, systematic approach to production planning and scheduling according to KCE business needs. Overall the project aimed at optimizing production planning and improving operational KPIs
A system to improve on-time customer delivery and operational efficiency.
To improve KCE's competitive advantage, DecisionBrain solution focused on defining the optimal production planning, 2D Panel packing and short term scheduling.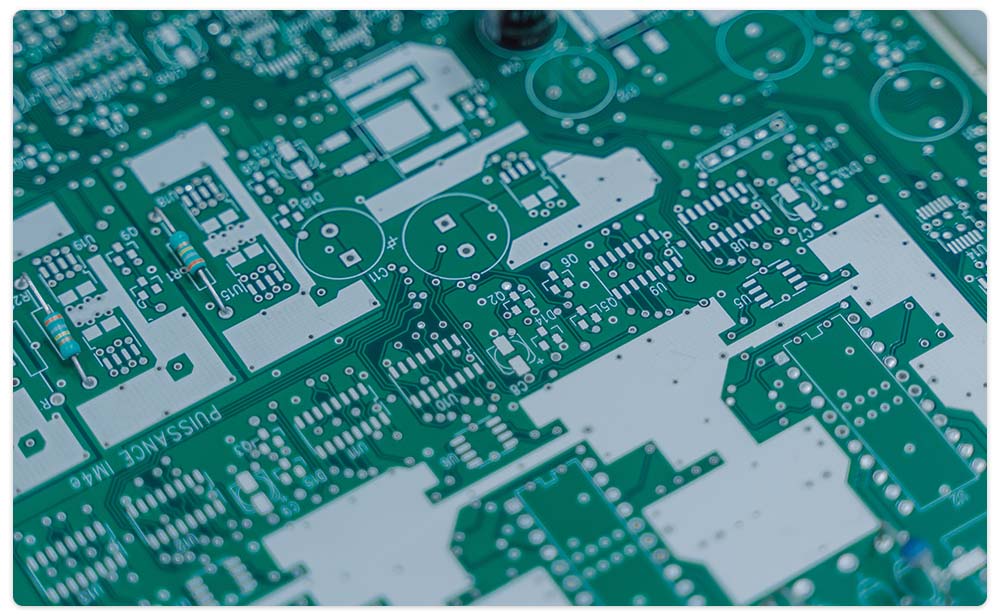 KCE offering includes thousands of customer-specific Part Numbers, with 30+ process steps for each Part Number and a mix of simple and complex processes. This leads to extreme complexity when it comes to planning and scheduling. Applying optimization techniques to these types of very complex problems can yield strong results for production planning and scheduling, maximizing operational efficiency. The project is ongoing and has provided strong preliminary results.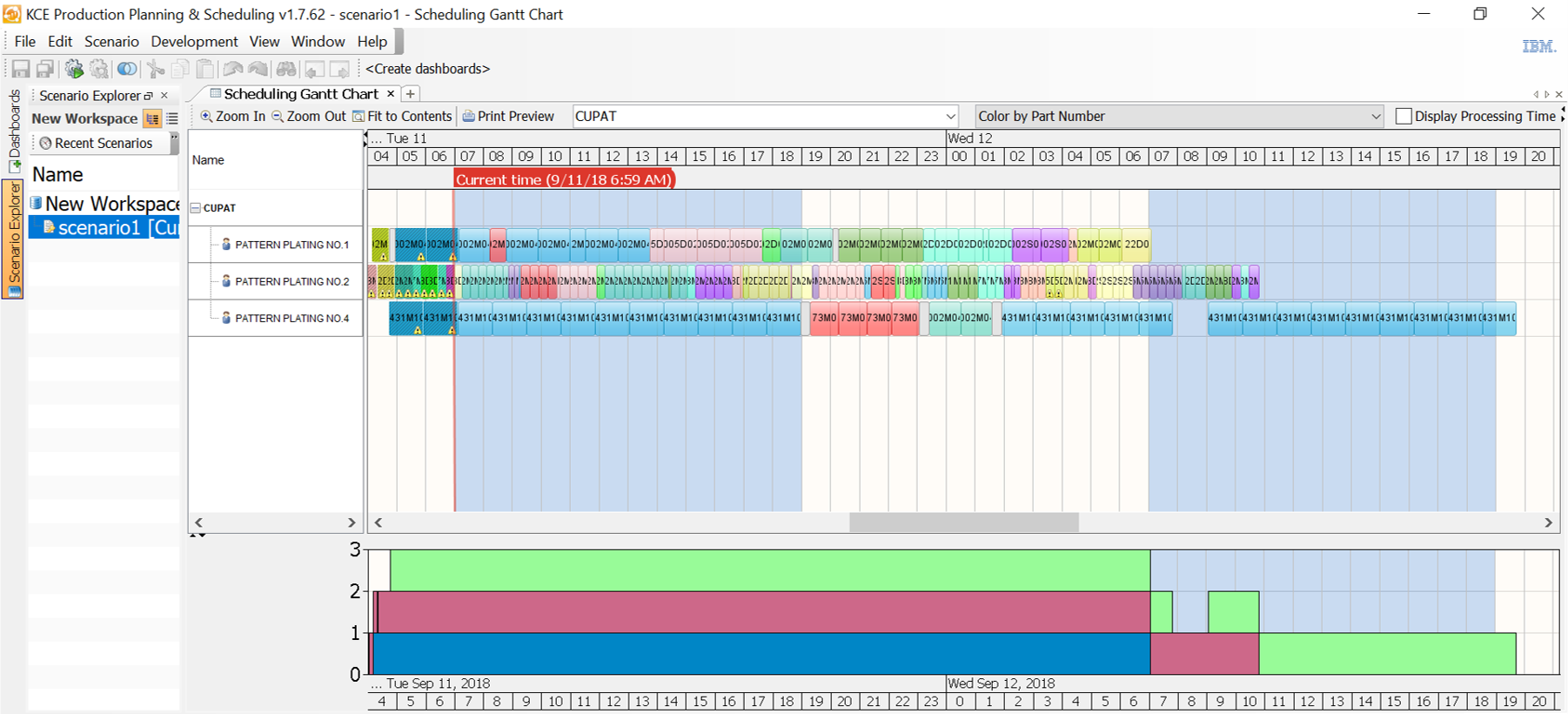 The gantt chart shows: Machine loading, setup (production efficiency), detailed information on a pop over. With drag and drop, and coloring modes.
Book a personal demo or speak with one of our product managers to learn more.